€241k Lovely House for Sale in #France, Saint Cirq Lapopie 46, an historic medieval town known for being one of the most beautiful villages in France. 
This very nice 120m² 2 bd house for sale in France is in
 the Lot department in south-western France.
In excellent, move-in condition, it has 1000m² of land, and is a member of the Les Plus Beaux Villages de France association. 2 bedrooms, perfect as your maison secondaire, your holiday home in France or even as your retire in France dream come true!
This lovely 2-room house has 120m² and rests in the exclusive commune of Saint-Cirq-Lapopie, (check out this link, the video is one of the nicest presentations I have ever, ever seen in France!) and is a favourite village of the French, known for its stunning ancient architecture, history & lovely surroundings.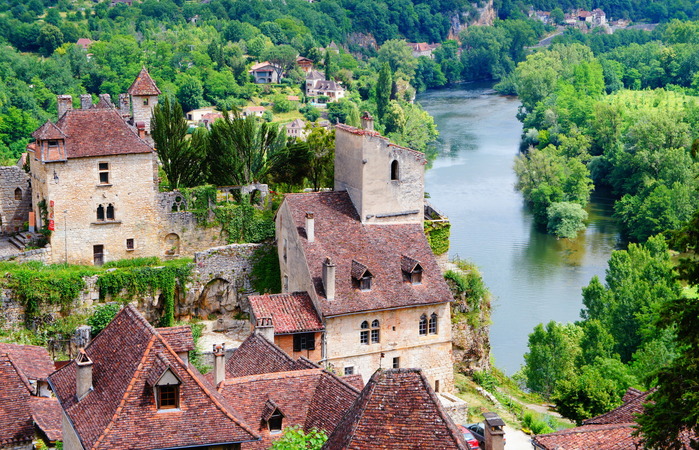 The village is perched on a cliff overlooking the valley of the Lot.
Saint-Cirq-Lapopie is a masterpiece from medieval times. Dominated by the fortified church, the houses with sloping roofs covered with brown tiles, revealing their harmonious volumes along the picturesque alleys. The medieval village of Saint-Cirq Lapopie has 13 historical monuments: the Castle of Saint-Cirq Lapopie, the Fourdonne, the Rignault Museum, etc. What a charming place to live!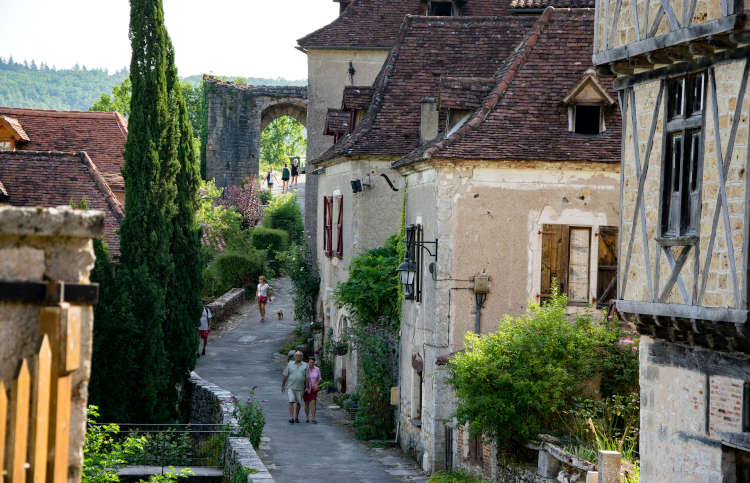 This house is in the "Quercynoise" region, known for its fine paté & terrines, and has spectacular panoramic views looking over the valley of the Lot.
On the terrace, you will enjoy many mornings of coffee & croissant, lunches & dinners of the fine local produce, and evenings of apero, the local foi gras and especially the local fine wines.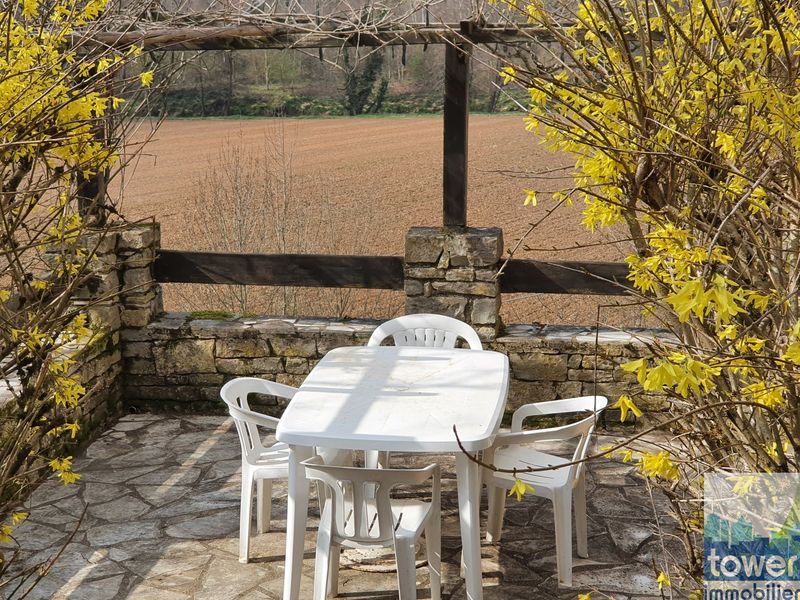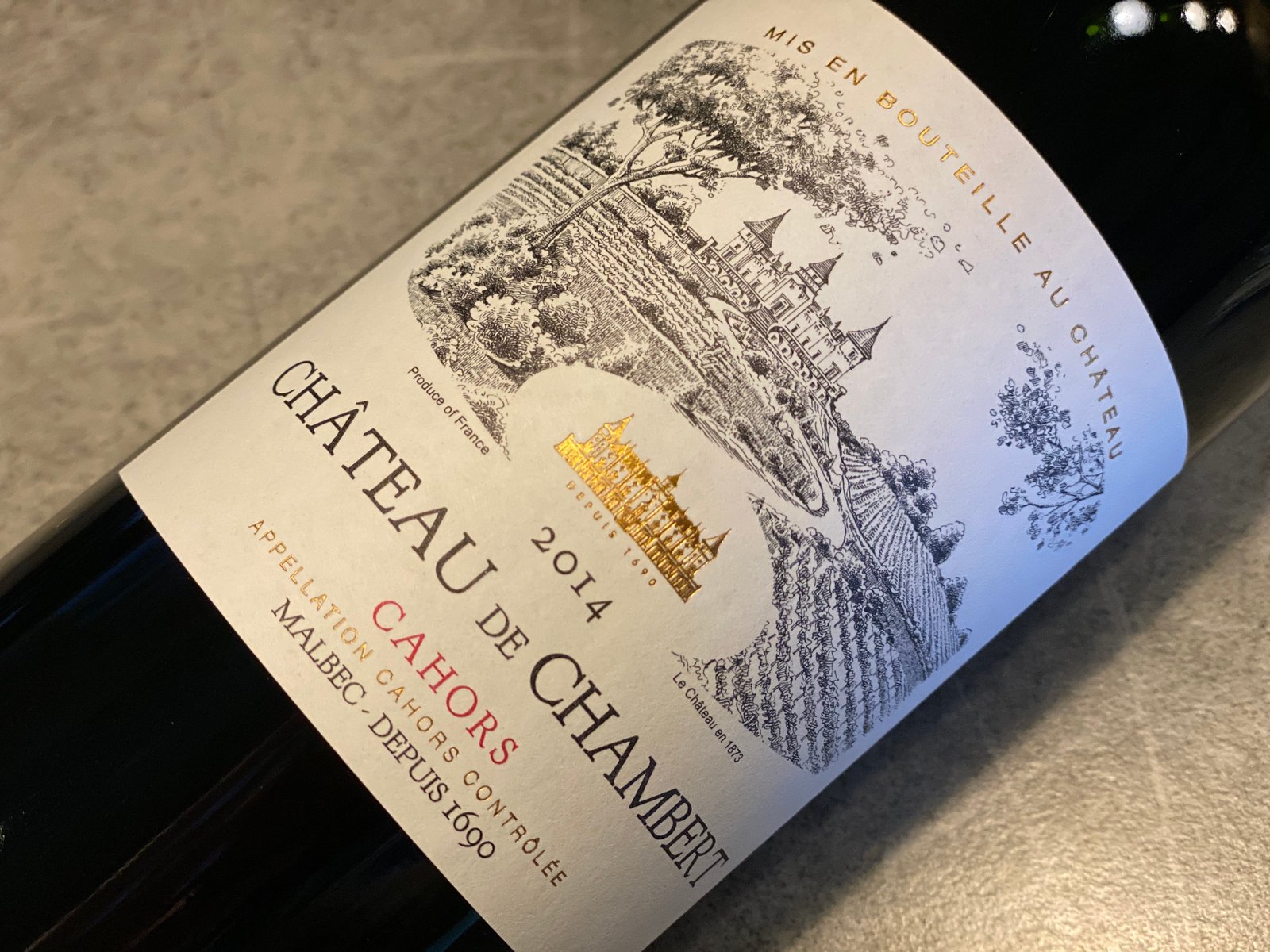 We have long been a fan of the legendary "Château de Chambert," an historic wine of the chateau, a 100% Malbec blend of estate old vines.  This wine is aged 12 months in 3,000 litres oak casks to achieve a perfect balance of fruit, silky tannins and a delicate spice of French oak. It is a wine that can easily age from 15-20 years depending on the vintage.
With beamed ceilings & tile floors throughout, there is a nice, modern kitchen, dining area & lounge with a fireplace, as well as a bedroom, a WC and bath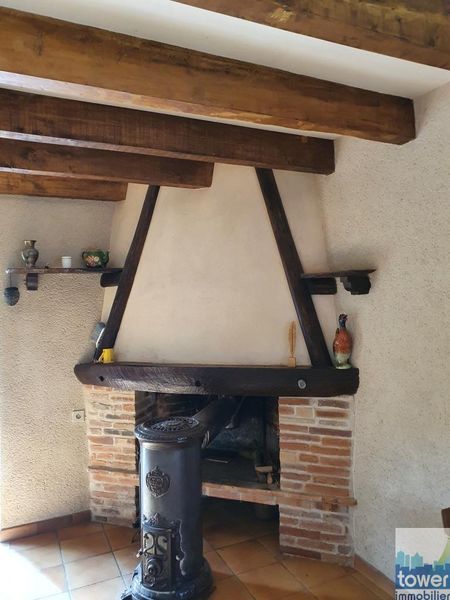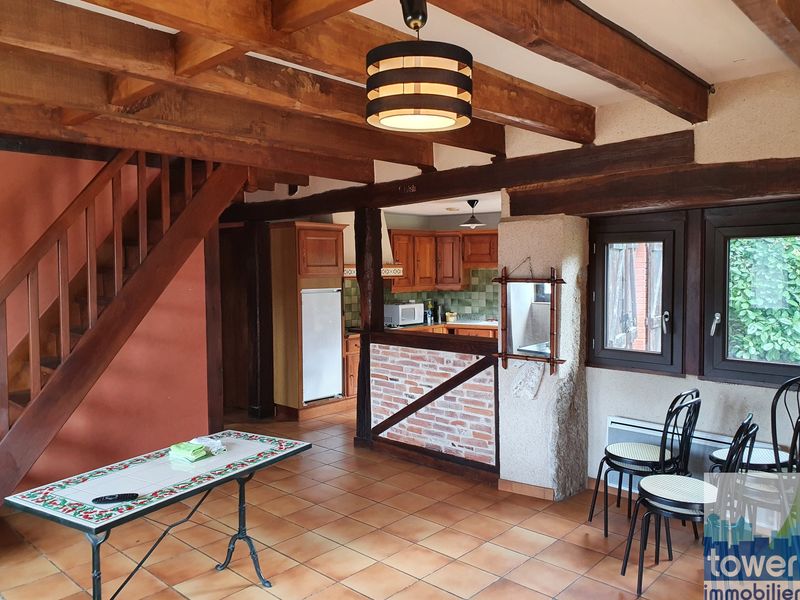 Upstairs in the attic have found a large room of 54 m2 that can be divided into bedrooms.  There also a cellar of 20 m2.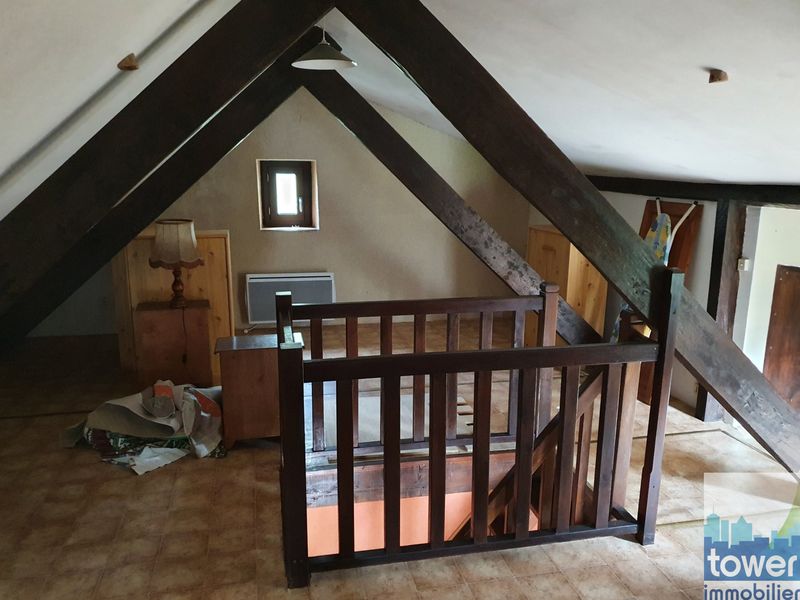 How easy is it to buy property in France as a foreigner?
Check out our comprehensive article on 'how to buy property in France as a foreigner", for more information. There are currently no restrictions on foreigners buying property in France, however, you may find the process a bit more difficult as a non-resident. This is France, and that means a lot of paperwork and due diligence.
If you're working with a real estate agent, the process is likely to be relatively straightforward. But you'll still need to make sure you read up on what taxes you'll need to pay, and any visas needed so you can live in your new French home once you've bought it. Thankfully, in this digital & social networking age, you can prepare yourselves in advance with the wonderful, thorough and diverse social media groups & websites that now exist and are proliferating on the web. 
To get a head start on the details of moving to, living and buying a property in France, be sure to check out our page with many helpful links to websites & Facebook pages dedicated to precisely those topics. 
Whether you're seeking knowledge & info about literally, how to buy a property in France, or you need to know about taxation, or you're needing information on securing & using your Carte Vitale, we've got the links, so check them out.
Buying property in France after Brexit
Even though the UK has now officially left the EU, as a UK citizen, you'll still have the right to buy property in France as a non-EU citizen. You can even rent it out if you want to.
However, you will now need to make sure you have a long-stay visa if you plan to stay in France for more than 90 days at a time. Check out our page of links & facebook pages & groups for a lot of information on residency, visas & the general legalities of residing in France.
Can I buy property in France and get residency?
Unlike some other countries, France doesn't have a 'Golden Visa' or other investment scheme for property purchases. This means that for UK citizens post-Brexit, although there aren't restrictions on foreigners buying property, you'll now need to go through the same process as any other non-EU citizen to get a visa to live in France – and then to apply for permanent residency if you're eligible.
Ready to Buy that Dream Home for sale in France? It's all about the money, money, money…
Check out our links for general information on mortgages & insurance, and don't forget that you'll have to move your money between countries. 
For the consistently best rates & lowest transfer fees, we highly recommend Wise (formerly known as TransferWise) to move your funds safely & efficiently across borders.
Millions of happy customers can't be wrong! Have a look at their excellent rates & wide range of services for banking and moving your money abroad so you can securely & confidently buy that property or dream house you've been looking for!

Here is the link to the agency listing with more information, photos & contact details. We always recommend calling, not emailing, until you reach someone directly. You can contact PHILIPPE CASSAN of THE TOWER IMMOBILIER AGENCY directly on 07 69 70 73 14 or philippe.cassan@tower-immobilier.fr.