€29k House for Sale in #Italy, Oltrepò Pavese, Northern Italy, Lombardy. In the hills in the Borgoratto Mormorolo, this 1+ bedroom house is about an hour from Milan. This house is for sale by the owner, directly! Is this your 'retire in Italy' dream come true? Maybe! Casa in vendita dal proprietario! Immobile in vendita in Italia!
Borgoratto Mormorolo is a hilly town in the Val Coppa in Oltrepò Pavese, reflecting in its name two ancient and distinct settlements: that of the village, located in the current area of ​​the municipality, and that of Mormorola, a name that since the thirteenth century designates the parish, heir of the much older Bobbiese farm in Memoriola. This is an agricultural area, lots of vines & vineyards, olives & chestnuts. The town is a mix of new & old, and nicely sympathetic, with restaurants & the usual amenities.
This house, with thick stone walls, beamed ceilings, cool niches, a fireplace & rustic tile floors, can be your perfect vacation home in Italy, a place to lose yourselves in the Italian lifestyle.
The contact details are via the website, at the bottom of this post.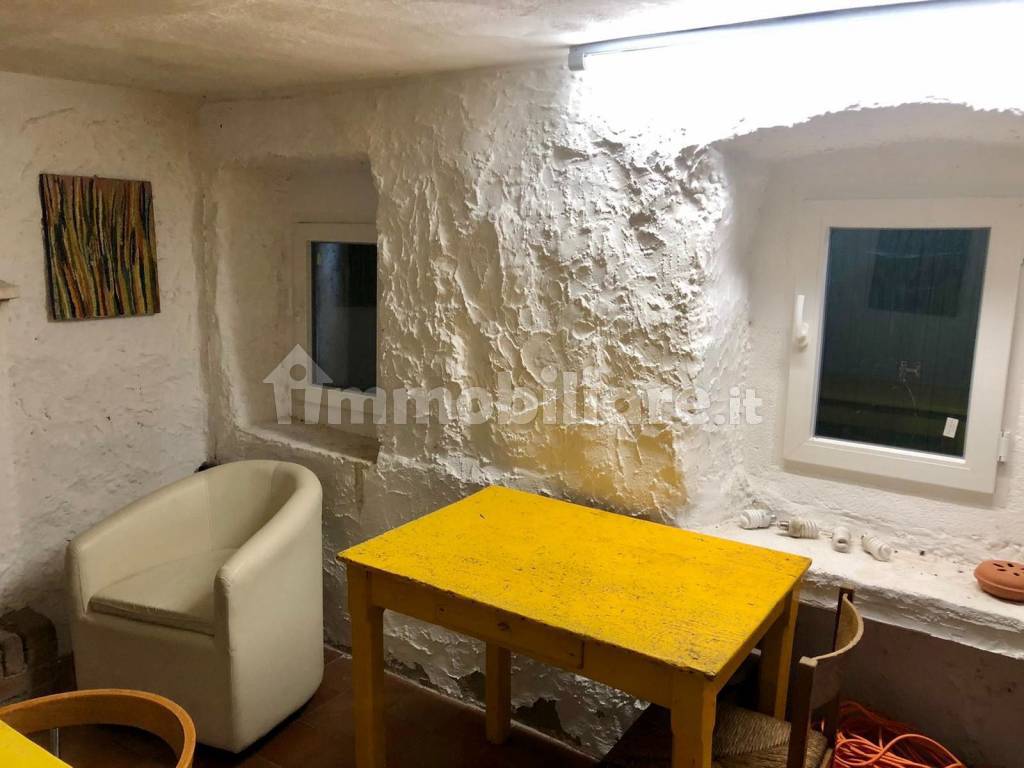 It's about 70m² and recently refurbished maintaining the charm of the rural houses of the past. The beamed ceilings speak to the chestnut trees of the region. Those things are massive!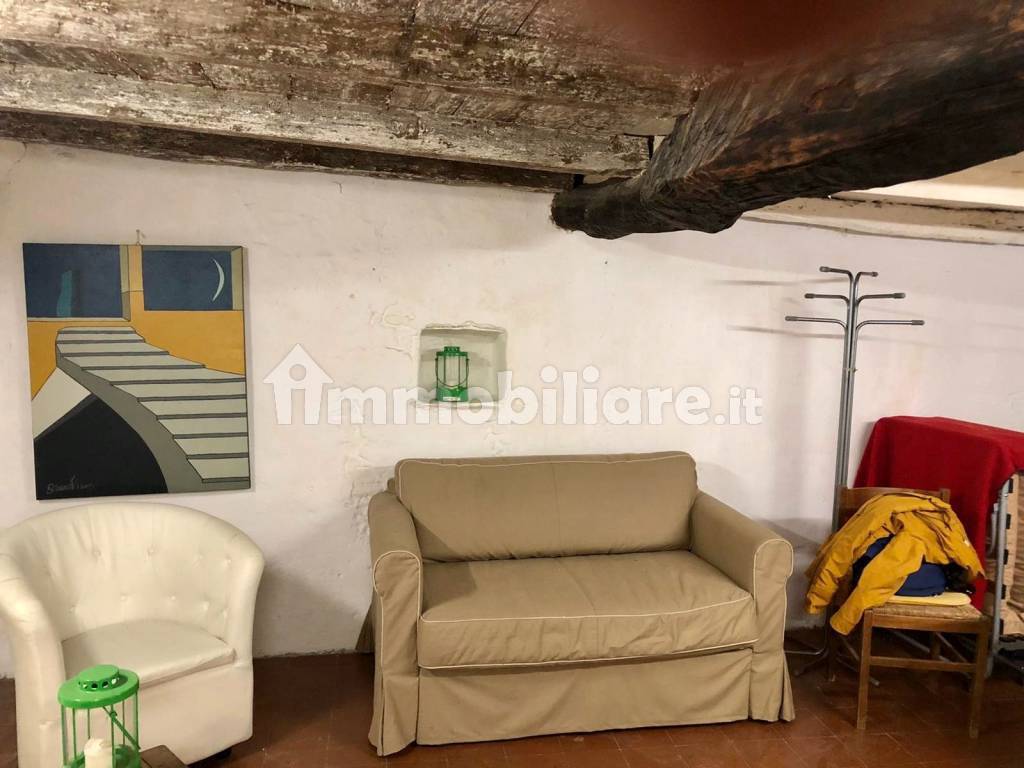 Habitable and equipped with water, electricity and sewer connections, regularly in operation.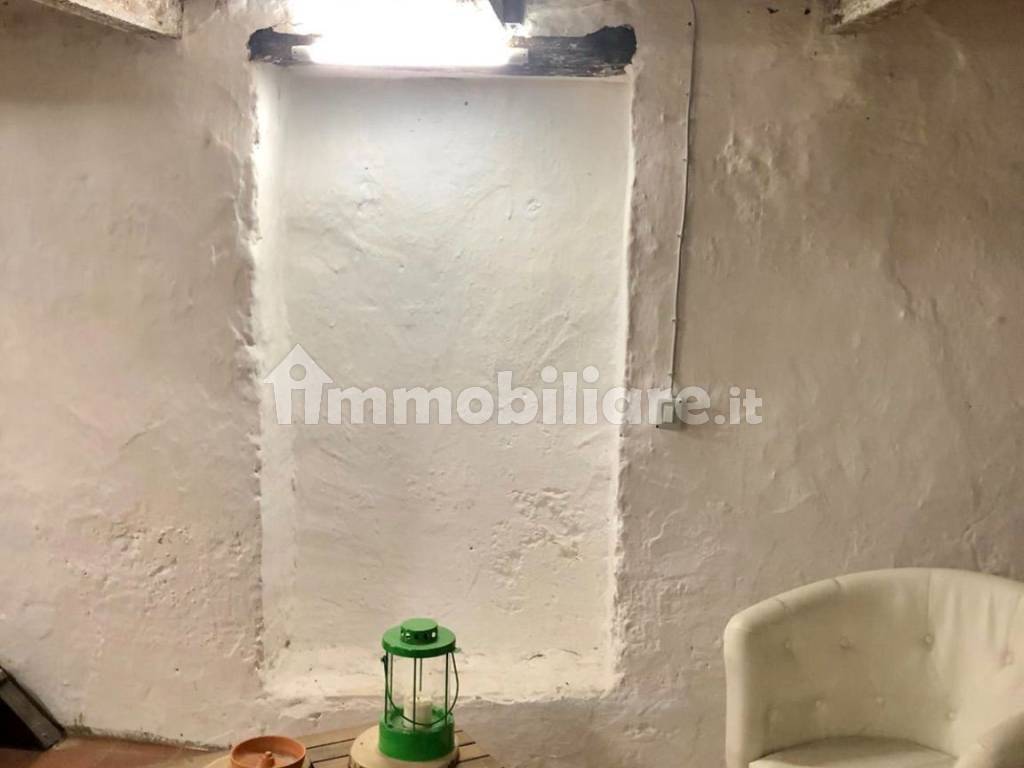 Structurally the house is in excellent condition, with the roof restored in March 2021, big bonus! There's little to do here, other than making it your own, with your personal décor & style.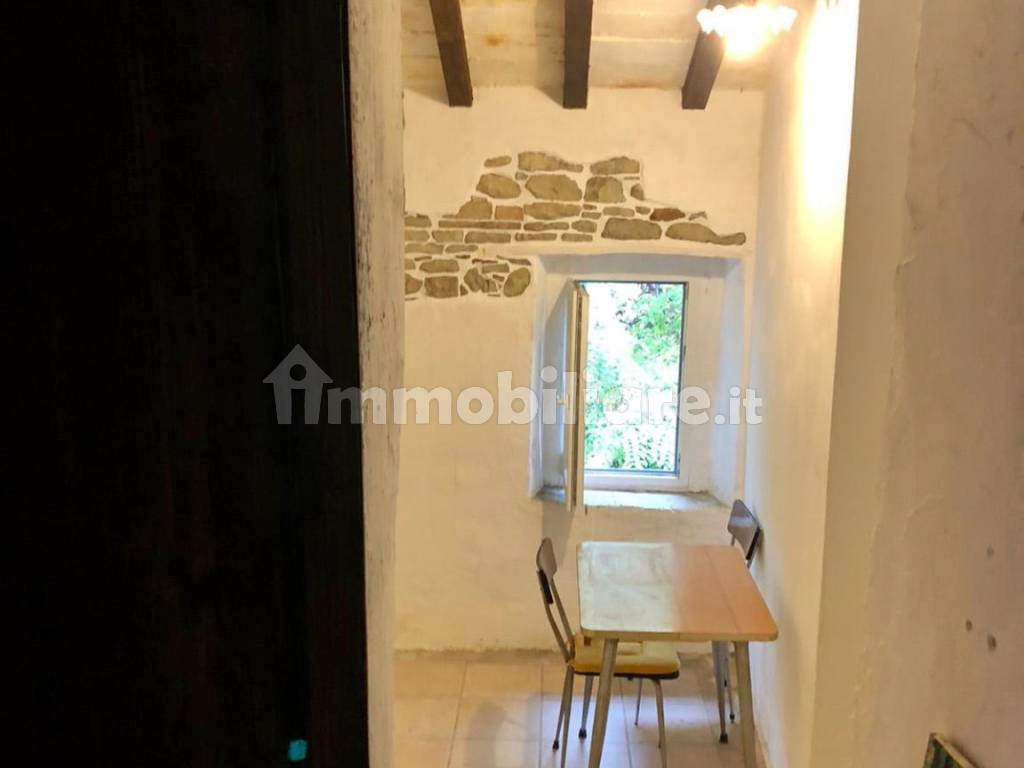 The seller says that there's no internet; not uncommon so far, in rural Italy, but they say that Vodafone / Wind portable modems work fine.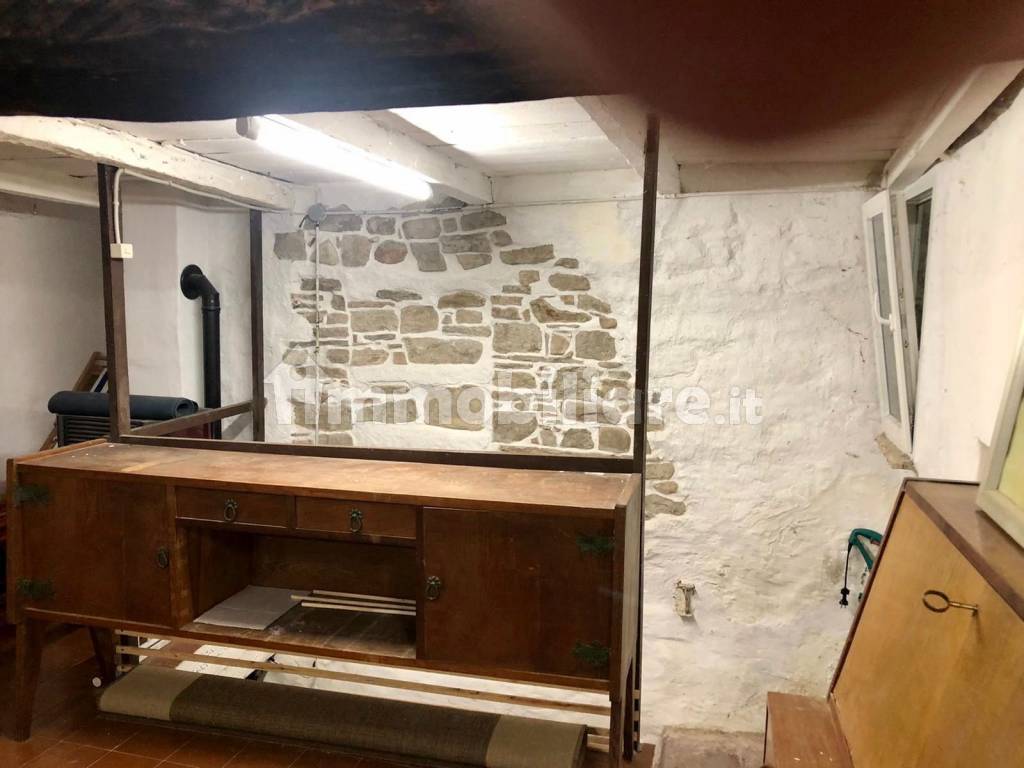 The ground floor has the eat-in kitchen with two-burner electric hob and large fireplace, living room with pellet stove and sofa bed.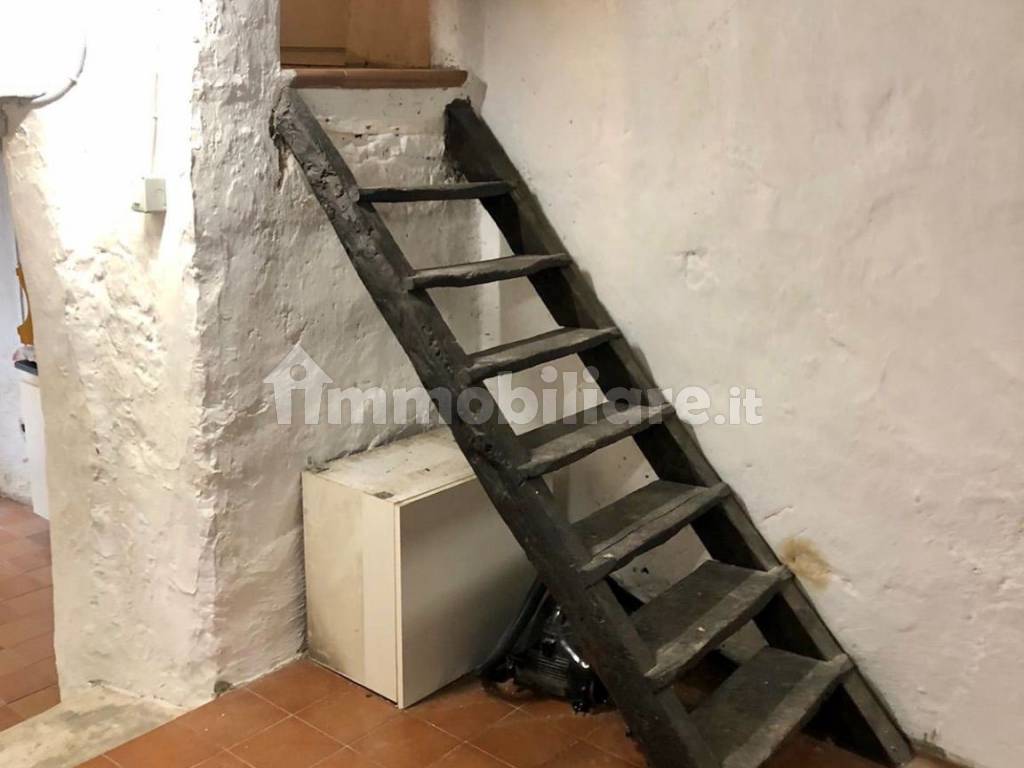 The 'stairs' are not for the timid, yes, that's the original wooden staircase. On the first floor is the bathroom, a bedroom with a double bed, an anti-bedroom with room for two single beds, so essentially the second bedroom.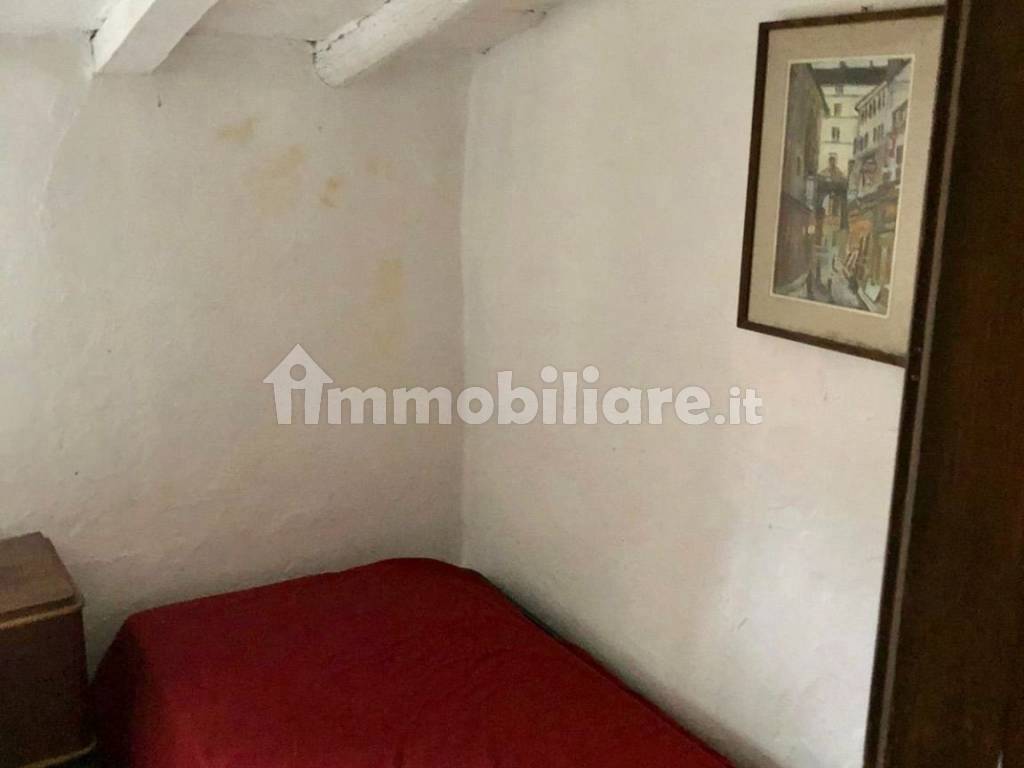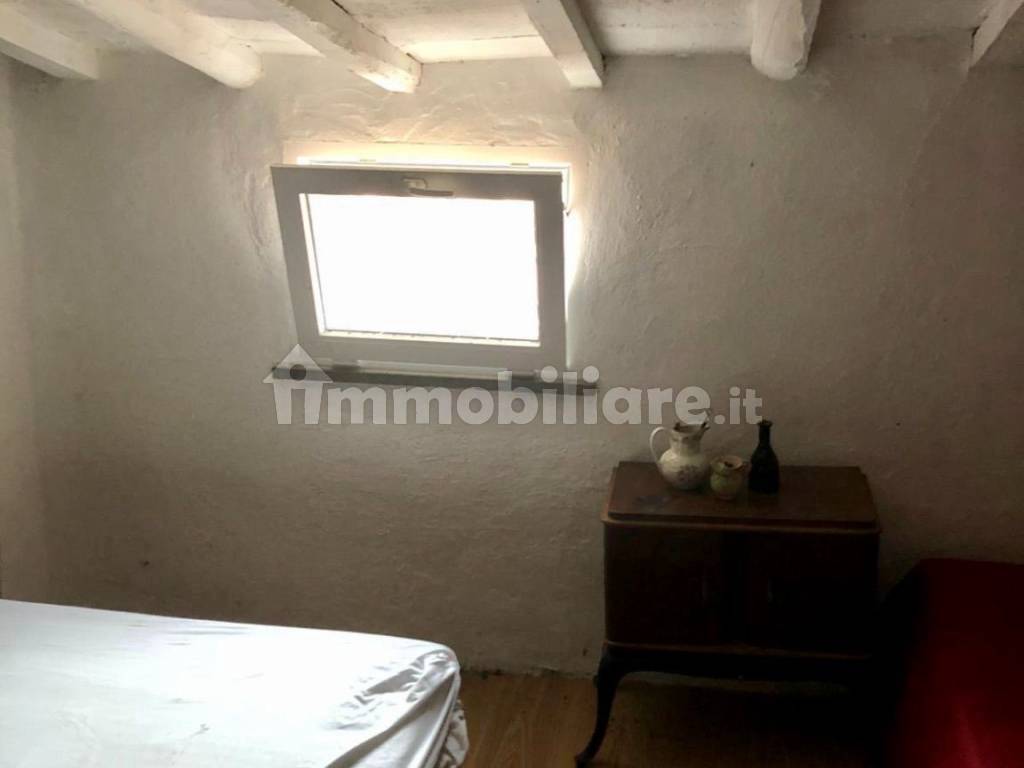 The windows are double glazed, there is a standard electric boiler.
There is also a large original underground cellar to store wines and cold cuts as they once were.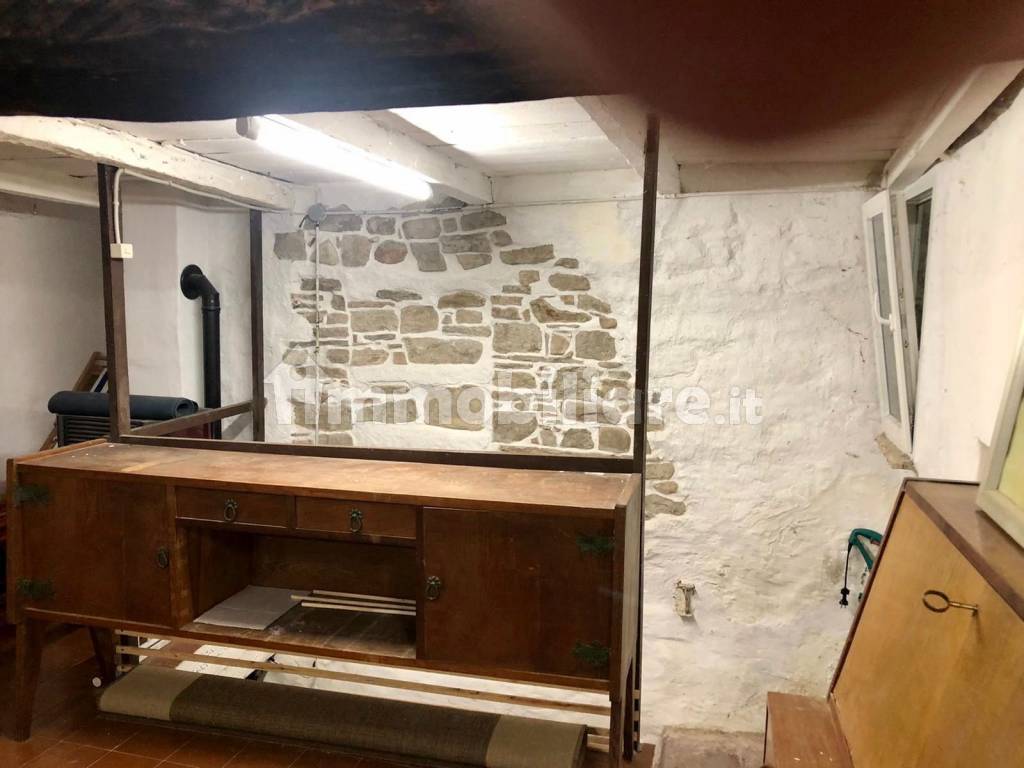 Recently restored, including updating the electrical system, it's been nicely whitewashed and the shutters painted. It's ideal for those looking for the tranquility in a house of the past and the quiet of the countryside,
70 kilometers from Milan or for those who want to carve out a space for a few days of smart working in the countryside. The outdoor space is shared & not private, but being the last house in a very small town, there is never any problem with eating out, surrounded by greenery and the peace of nature. Public parking for cars 50 meters away available.
This is a lively comune, with village festivals throughout the year and the weekly markets.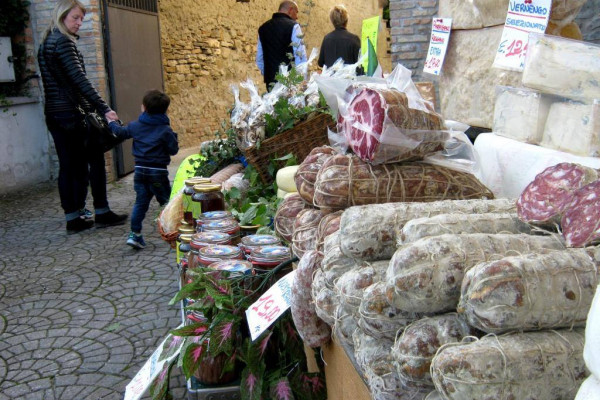 By Now you may be saying, "what are the steps to buying a property as a foreigner?"
While the steps to buying a home are similar anywhere, use this list as a guide to get started in your Italian property purchase:
Look into a mortgage. While most Italian banks will lend to foreigners, it's smart to get an idea of just how much they're willing to lend before you get started. In this case, banks will not lend under €100k, you'll be paying cash, directly. At this price, why not?
In a traditional sale, you'd engage a realtor. Whether you're working with a realtor in your home country or in Italy, using an agent is truly the best way to get a good deal and see properties that are well-suited to your needs. In this case, you'll be working directly with the seller & the notario.

(Choose a property and make an offer.)

Get a sale contract. This will need to be drafted, looked over and stamped by an Italian notary that you decide to work with.

Sign the contract & pay the money, and get the keys!

Pay taxes.
In many cases, buying a property in Italy takes around six months – although it could be more or less. This is Italy, and that means a lot of paperwork and due diligence. In this case, your timeframe will be much, much shorter as a cash purchase.
You'll still need to make sure you read up on what taxes you'll need to pay, and any visas needed so you can live in your new Italian home once you've bought it. 
Thankfully, in this digital & social networking age, you can prepare yourselves in advance with the wonderful, thorough and diverse social media groups & websites that now exist and are proliferating on the web. To get a head start on the complications of moving to, living in and buying a property in Italy, be sure to check out our page with many, many links to websites & Facebook pages dedicated to precisely those issues. 
Whether you're seeking knowledge & info about literally, how to buy a property in Italy, or you need to know about taxation, or you're needing information on securing & using your 'Tessera Sanitaria' we've got the links, so check them out.
Also check out our page on 'Buying a property in Italy as a Foreigner' with helpful links and current information that can get you started on your way!
Ready to Buy that Dream Home for sale in Italy? It's all about the money, money, money…
Check out our links for general information on mortgages & insurance, and don't forget that you'll have to move your money between countries. 
For the consistently best rates & lowest transfer fees, we highly recommend Wise (formerly known as TransferWise) to move your funds safely & efficiently across borders.
Millions of happy customers can't be wrong! Have a look at their excellent rates & wide range of services for banking and moving your money abroad so you can securely & confidently buy that property or dream house you've been looking for!
Here is the link to the seller's listing with more information, photos & contact link… good luck, this is  a great price for a nice little home!