€35k House for Sale in #Italy, #Tuscany, Pescagalia, #Lucca Province. For Sale By Owner in Italy, this 2 bedrooms house is habitable, but it needs your restoration & renovation; Casa in vendita dal proprietario!


The limited information says that there is a basement & adjoining land.
It's about an hour to the ports & beaches of Viareggio, and about 1.5 hour drive to Florence.
The town is sweet & small, Pescaglia is a comune in the Province of Lucca in the Italian region Tuscany, located about 70 kilometres northwest of Florence and about 15 kilometres northwest of Lucca. Pescaglia borders the following municipalities: Borgo a Mozzano, Camaiore, Fabbriche di Vallico, Lucca, Stazzema, Fabbriche di Vergemoli.Wikipedia
Then there's the whole thing about why their town flag has a fish on it. We couldn't find any information about that….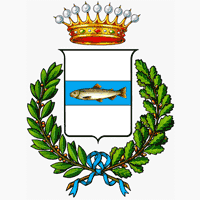 Oddly enough, this being Italy, this being Lucca, the home of Puccini, nearby is the fascinating Teatrino Alfredo Catalani, il teatro più piccolo del mondo…. literally the Guiness Book of Records 'smallest theatre in the world'….. so there's that.
Teatrino Alfredo Catalani, il teatro più piccolo del mondo:
Theatre Alfredo Catalani, the smallest theatre of the world is located just 20 minutes away in Vetriano and is open by appointment. Phone: +39 0583 35 81 18 and +39 0583 35 81 31 (caretaker)
The theatre was built at the end of 1800 and it is considered to be the smallest theatre in world, received also an insertion in Guiness of the World (1997). The surface is scarcely 70 sqm. Nevertheless, its reduced dimension there is a ticket office, stalls area, stage. The theatre was bought in 1997 by FAI (Italian assets for environment) which took care of the rebuilding and reopening.
So there it is, a slice of Italian countryside, small village life, in this rather interesting house for sale in Italy, by the owner.
Call the owner directly on  3492680373 or contact her on Facebook.
Her name is Sara Affe, most likely Italian only is spoken, so be kind.
What are the steps to buying a property as a foreigner?
While the steps to buying a home are similar anywhere, use this list as a guide to get started in your Italian property purchase:
Look into a mortgage. While most Italian banks will lend to foreigners, it's smart to get an idea of just how much they're willing to lend before you get started. In this case, you'll just be using cash, as banks won't lend under €100k.

With the owner, meet with a notary & create a sale contract. This will need to be drafted, looked over and stamped by an Italian notary.

Sign the contract & pay the lady!

Pay taxes.
In many cases, buying a property in Italy takes around six months – although it could be more or less. This is Italy, and that means a lot of paperwork and due diligence. In this case, of a property for sale by owner, the process should be much more straightforward, and you'll both use the same notario and could literally take just a few weeks, if it's not August or the winter holidays.
(If you're working with a real estate agent, the process is likely to be relatively straightforward.) You'll still need to make sure you read up on what taxes you'll need to pay, and any visas needed so you can live in your new Italian home once you've bought it. 
Thankfully, in this digital & social networking age, you can prepare yourselves in advance with the wonderful, thorough and diverse social media groups & websites that now exist and are proliferating on the web.
To get a head start on the complications of moving to, living in and buying a property in Italy, be sure to check out our page with many, many links to websites & Facebook pages dedicated to precisely those issues. 
Whether you're seeking knowledge & info about literally, how to buy a property in Italy, or you need to know about taxation, or you're needing information on securing & using your 'Tessera Sanitaria' we've got the links, so check them out.
Also check out our page on 'Buying a property in Italy as a Foreigner' with helpful links and current information that can get you started on your way!
Ready to Buy that Dream Home for sale in Italy? It's all about the money, money, money…
Check out our links for general information on mortgages & insurance, and don't forget that you'll have to move your money between countries. 
For the consistently best rates & lowest transfer fees, we highly recommend Wise (formerly known as TransferWise) to move your funds safely & efficiently across borders.
Millions of happy customers can't be wrong! Have a look at their excellent rates & wide range of services for banking and moving your money abroad so you can securely & confidently buy that property or dream house you've been looking for!

Good luck, we think this one is well valued!