€40k Lovely Apartment for Sale in Italy, Asciano, Siena, in the heart of this historic, ancient, fascinating town, this is a brilliant investment or simply your perfect vacation home in #Tuscany, #Italy! This Apartment for Sale in Tuscany is just 1 hour to Florence, (2 hours by train) and only 2 hours to #Rome; this is a fabulously ideal property for holiday rental in Italy income.
On the 3rd floor of this lovely, classic building in the heart of this historic & ancient town, this 50m² 2 bedrooms, 1 bath apartment has a terrazzo floor throughout, and beamed ceilings. The ceilings in the bedrooms are particularly high, allowing for an additional mezzanine space, limited only by your creativity.
Light and bright, with panoramic views over the Tuscan countryside, this property would be so completely ideal for holiday rental income, with a wide demographic of potential clientele, especially those seeking out a proper 'Village in Italy' experience, so close to Florence, Siena & Rome.
It's a truly ideal, centrally located property to generate a very nice income, potentially, depending on how you furnish this place and what amenities you provide, up to €500 per week in high season.
There's nice niches & cosy spaces, but at the same time, it just breathes. It's wide open and luminous.
Think of this apartment as a blank slate, in excellent condition, to really create a gorgeous space for living, relaxing & enjoyment. It has a very nice layout and easy flow. It has a nice galley kitchen that can be updated, it's simple & classic and that massive beam above is amazing, actually.
The bathroom appears to have a massive skylight or possibly a loft space about it, it's very intriguing! I'm totally unclear on what's happening there with that wall through to the laundry room. In the very least, one could get wonderfully creative with the layout in this bagna.
There appears to be a massive loft or mezzanine space above this, into the attic, which can definitely be appreciated & exploited, it's worth having a hard look at this potential.
Asciano is a lovely, classic, lively Italian village, located in the very heart of Siena, one of our favorite areas of Italy, if for nothing else it's glorious Palio, the Palio, the single the most important annual event in Siena, taking place on July 2 and August 16 every year.
In the Palio, the various Sienese "contrade", or areas in which the city is divided, challenge each other in a passionate horse race in the heart of the city in the Piazza del Campo.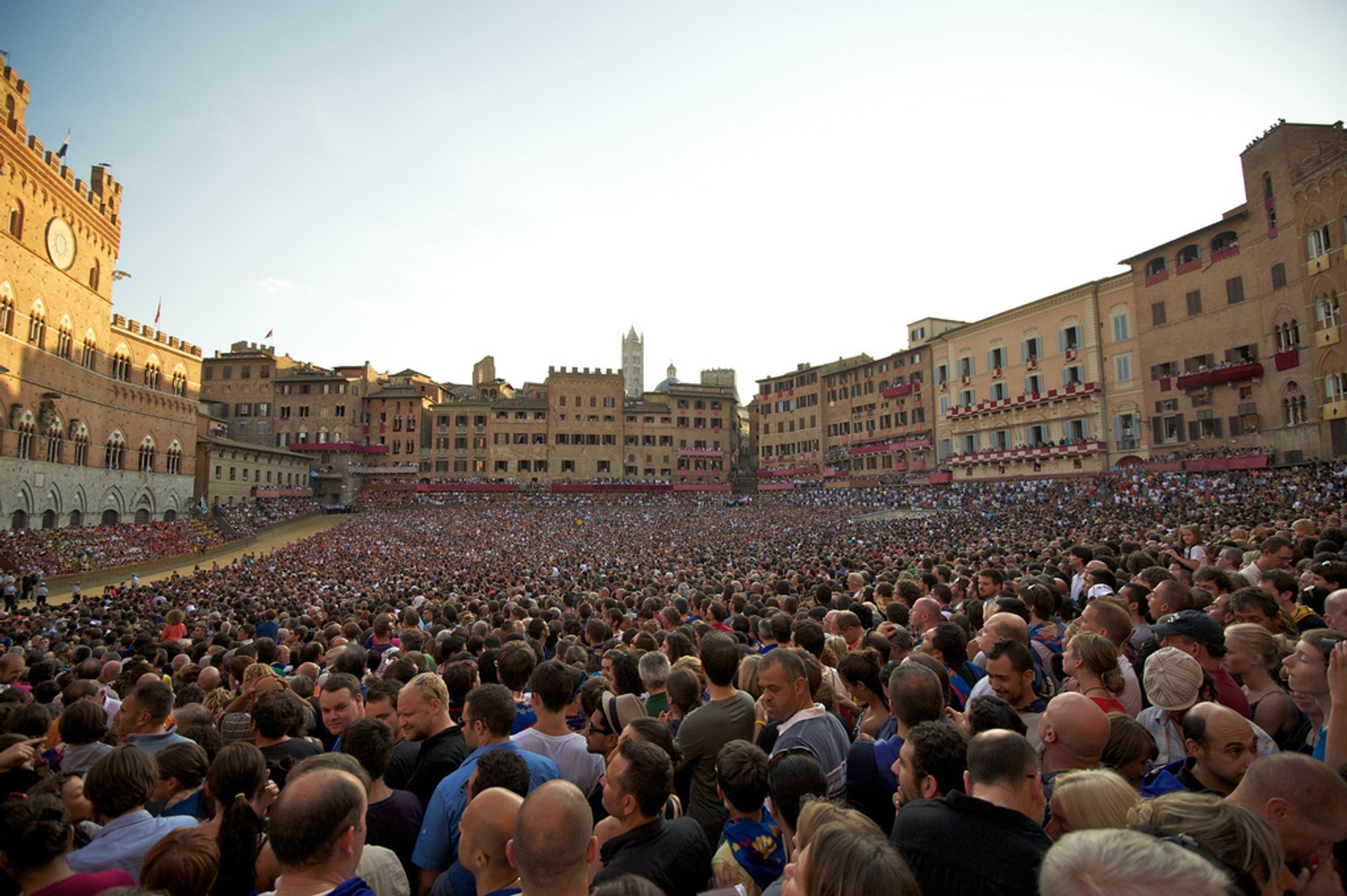 The Palio horse race has its origins in the distant past, with historical records indicating horse races in Siena already taking place in the 6th century.
The Palio is much more than a simple event for the Sienese, it actually is a large part of their lives since the time of their birth. Each person belongs to a Contrada, participating in the life of the Contrada and the organization of the Palio throughout the entire year. The Sienese live the Palio with great passion and you'll certainly be able to see this if you have the chance to attend one of the races. It's thunderous, passionate & truly glorious!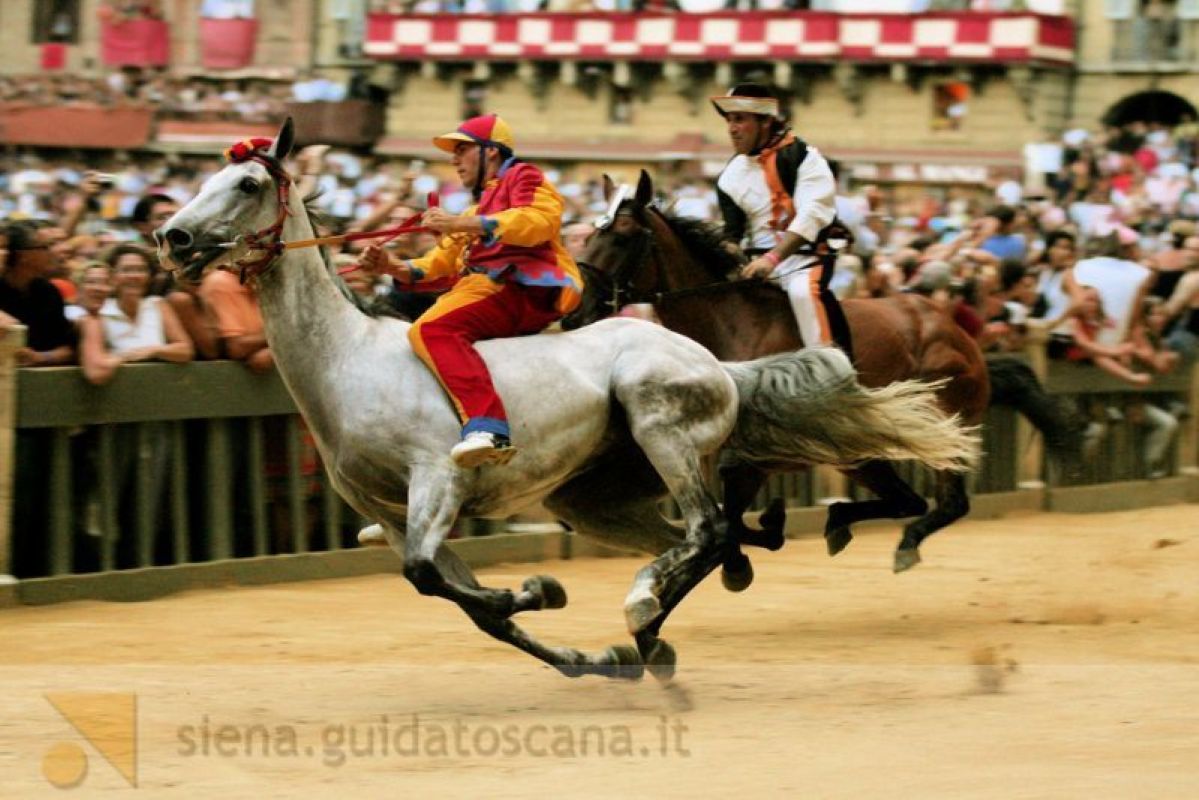 Asciano is a marvellous town under the municipality of Siena, in the Tuscany region with ancient Etruscan and Roman origins: you will in fact be able to admire a fascinating Etruscan necropolis, dating back at the V century BC and the remains of Roman baths. The town used to be contended between Siena and Florence in the Battle of Montaperti, until 1285, when it was conquered by Siena and surrounded by boundary walls in 1351, in order to protect it from further invasions.

These days, the town is alive & thriving with many traditional & community events throughout the year, the most important of which, following the nearby Palio, is "Settembre Ascianese", during which there are many events throughout the month.
The first week of September is dedicated to the  Palio dei Ciuchi, with the presentation of the banner, the Nocino Festival, the propitiatory dinners in the districts of Asciano and eventually the historical parade and the donkeys race.
There is also the Triduum in honour of the Most Holy Crucifix  with the peasant festival, the Market of the Crete Senesi and the fireworks at night. There is a memorable September fair and grand dinner called the Menciaiolo dinner at the Scuderie del Granduca; the local landmark.
The Azzurra Lorenzoni Festival has concerts, markets, events & parades throughout the month, and really represents the Tuscan heart of Italy
Now that you've fallen in love with Asciano, Italy, you'll ask, "what are the steps to buying a property as a foreigner?"
While the steps to buying a home are similar anywhere, use this list as a guide to get started in your Italian property purchase:
Look into a mortgage. While most Italian banks will lend to foreigners, it's smart to get an idea of just how much they're willing to lend before you get started.

Engage a realtor. Whether you're working with a realtor in your home country or in Italy, using an agent is truly the best way to get a good deal and see properties that are well-suited to your needs.

Choose a property and make an offer.

Get a sale contract. This will need to be drafted, looked over and stamped by an Italian notary.

Sign the contract.

Pay taxes.
In many cases, buying a property in Italy takes around six months – although it could be more or less. This is Italy, and that means a lot of paperwork and due diligence.
If you're working with a real estate agent, the process is likely to be relatively straightforward. But you'll still need to make sure you read up on what taxes you'll need to pay, and any visas needed so you can live in your new Italian home once you've bought it. 
Thankfully, in this digital & social networking age, you can prepare yourselves in advance with the wonderful, thorough and diverse social media groups & websites that now exist and are proliferating on the web.
To get a head start on the complications of moving to, living in and buying a property in Italy, be sure to check out our page with many, many links to websites & Facebook pages dedicated to precisely those issues. 
Whether you're seeking knowledge & info about literally, how to buy a property in Italy, or you need to know about taxation, or you're needing information on securing & using your 'Tessera Sanitaria' we've got the links, so check them out.
Also check out our page on 'Buying a property in Italy as a Foreigner' with helpful links and current information that can get you started on your way!
Ready to Buy that Dream Home for sale in Italy? It's all about the money, money, money…
Check out our links for general information on mortgages & insurance, and don't forget that you'll have to move your money between countries.
For the consistently best rates & lowest transfer fees, we highly recommend Wise (formerly known as TransferWise) to move your funds safely & efficiently across borders.
Millions of happy customers can't be wrong! Have a look at their excellent rates & wide range of services for banking and moving your money abroad so you can securely & confidently buy that property or dream house you've been looking for!.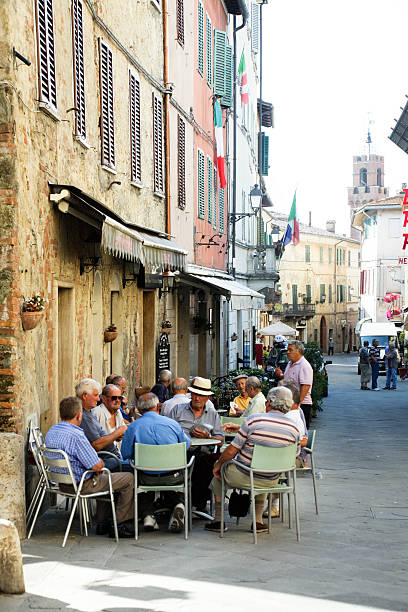 Here is the link to the agency listing with more information, photos & contact details. We always recommend calling, not emailing, until you reach someone directly.