€47k Charming House for Sale in Italy- Steps to Lake Como, in the quaint, rustic, lakeside village of Nesso. It's a chocolate box! PERFECT for your vacation home in Italy.
Yes, it's small, but think of it as less to maintain & more to enjoy. With about 60m², a terrace & balcony, this is an ideal set up for a holiday rental in Italy enterprise & to enjoy for yourselves.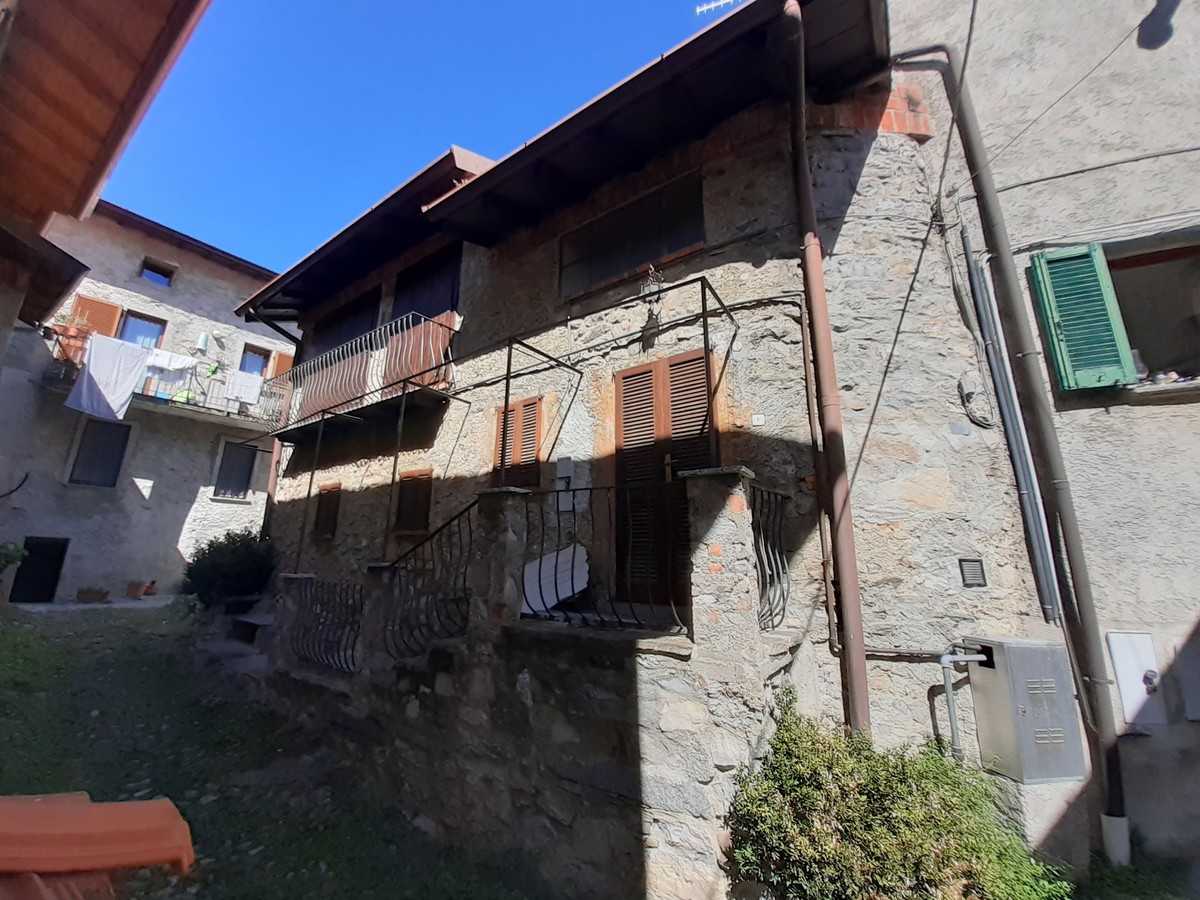 Granted, it's not a luxury vacation home in Tuscany, we get that, but what we have here is a nice, tidy little 2 floors independent stone house for sale in Italy, on perhaps the most loved & sought after lake in all of Europe #Como….. that alone is priceless. Could this one inspire you to move to Italy? Some of the first questions you should have as you go about your search for that perfect vacation home in Italy, should involve
mortgages
 &
insurance.
As you think about your 'retire in Italy' dream home, there's loads of info about mortgages in Italy & many resources. Attached within are a couple of links & info that can get you pointed in the right direction.
This house is relatively modern in spite of the age of the property. Renovated in 1976 it's completely habitable with modern plumbing & electrics. Of course they can probably use further updating, but that may not be necessary. The roof was restored in the 90's, which is a big bonus.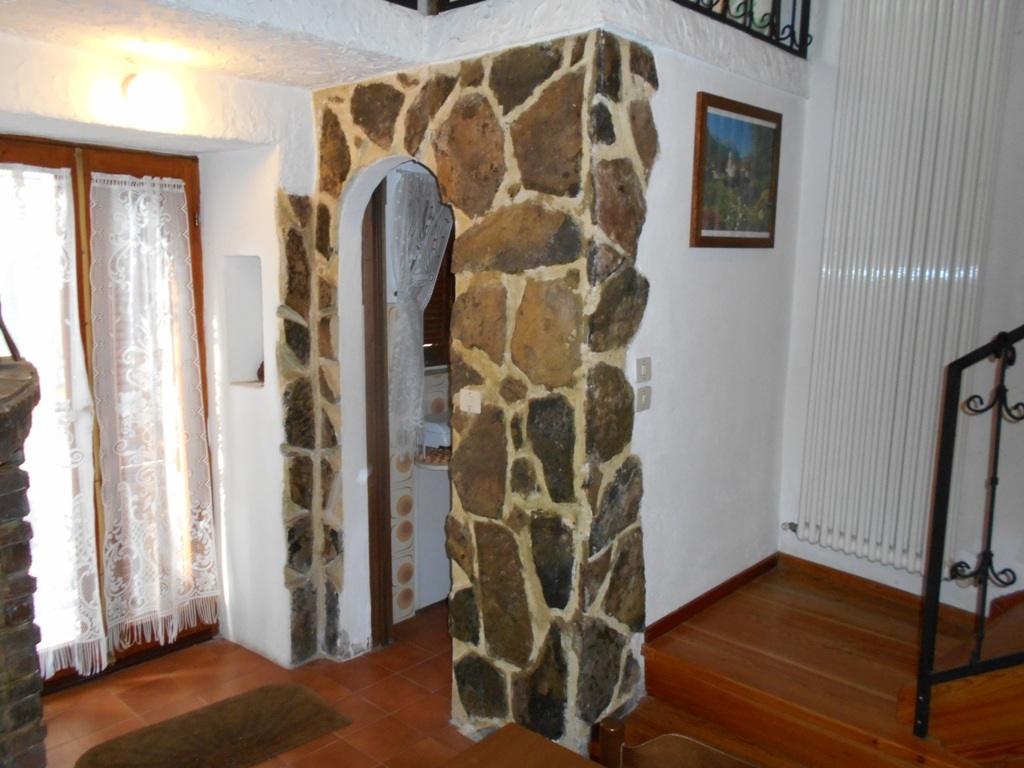 There's the usual out-dated tile work & well intentioned exposed stone details & the terra cotta tile floors throughout are in very good shape, as are the thick stone & plaster walls.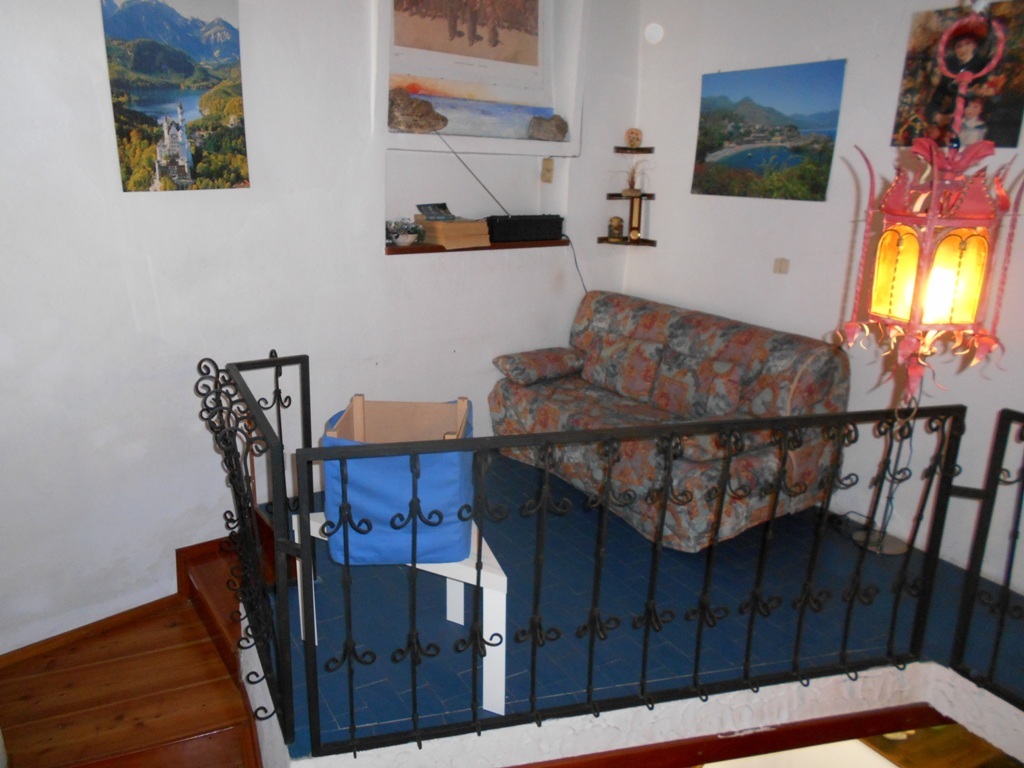 With the usual over-abundance of "interesting" décor, you  will have to use your imagination to see that once empty, repainted & tastefully, simply decorated, this could really be simply lovely, attractive & comfortable — & most of all, marketable for rental income.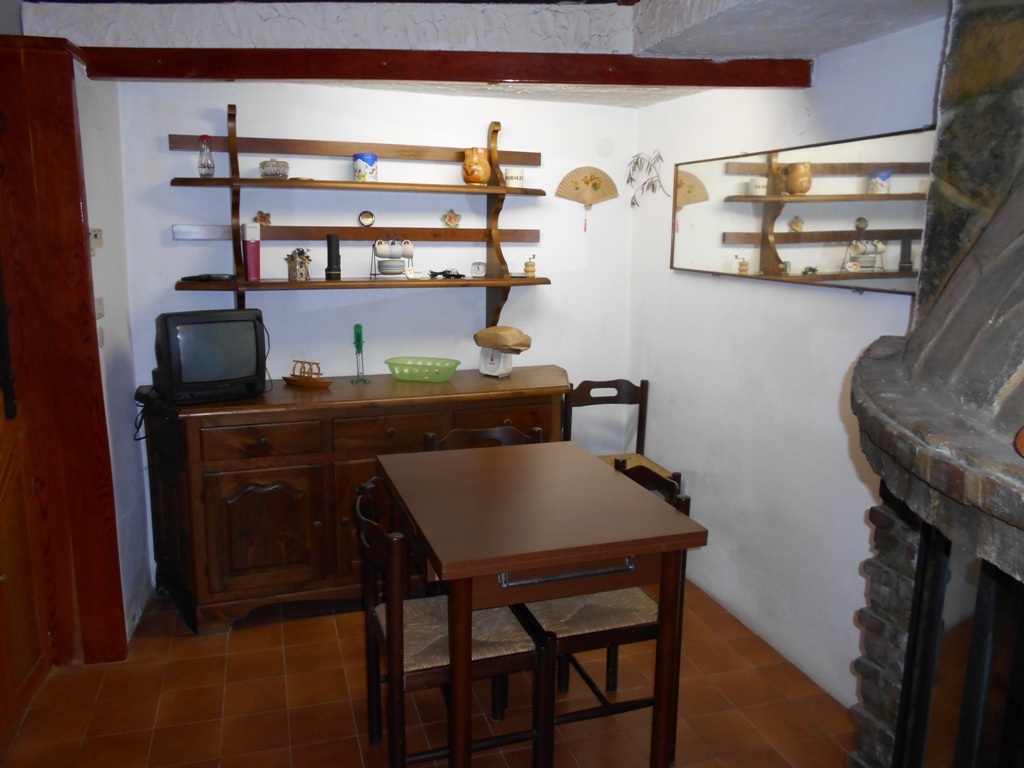 Even so, in its current state, you could literally turn the key & generate instant income over the summer holidays.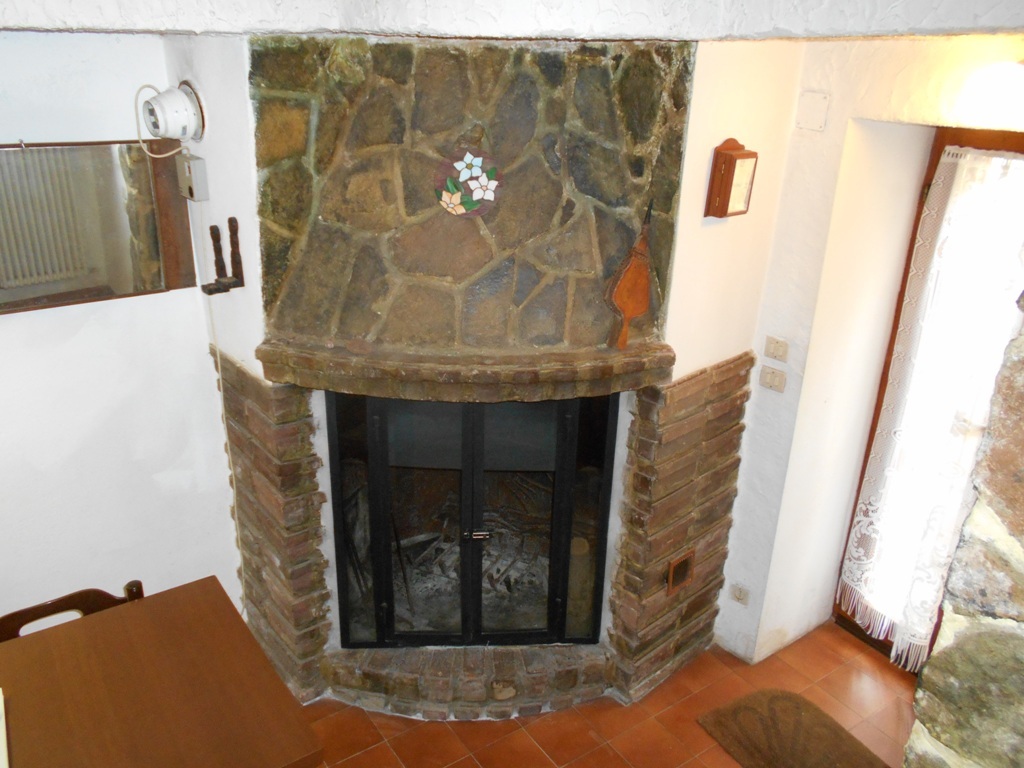 It has a big fireplace, proper heating, a functional though small kitchen & very reasonable bathroom. It's clearly been well cared for & maintained, which is a big bonus. With nice windows, delightful nooks & niches, pretty stone work & in spite of its lack of size, it isn't badly laid out.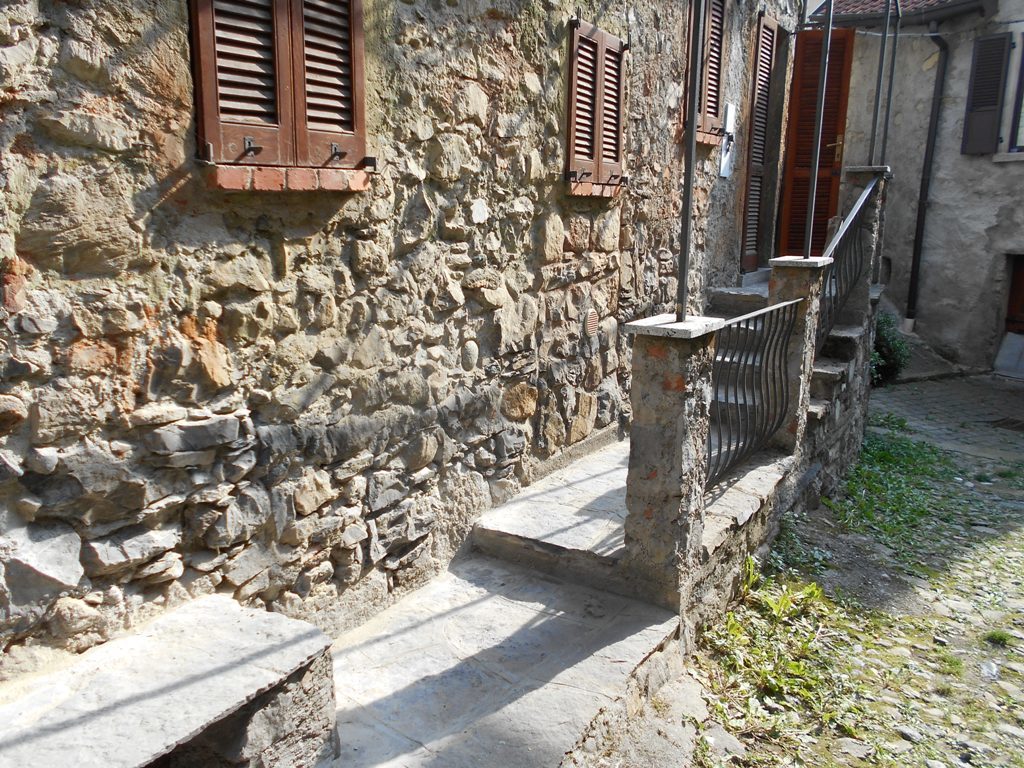 The first thing we would do is throw those huge shutters open, is paint them robin's egg blue or light olive green & give it some color!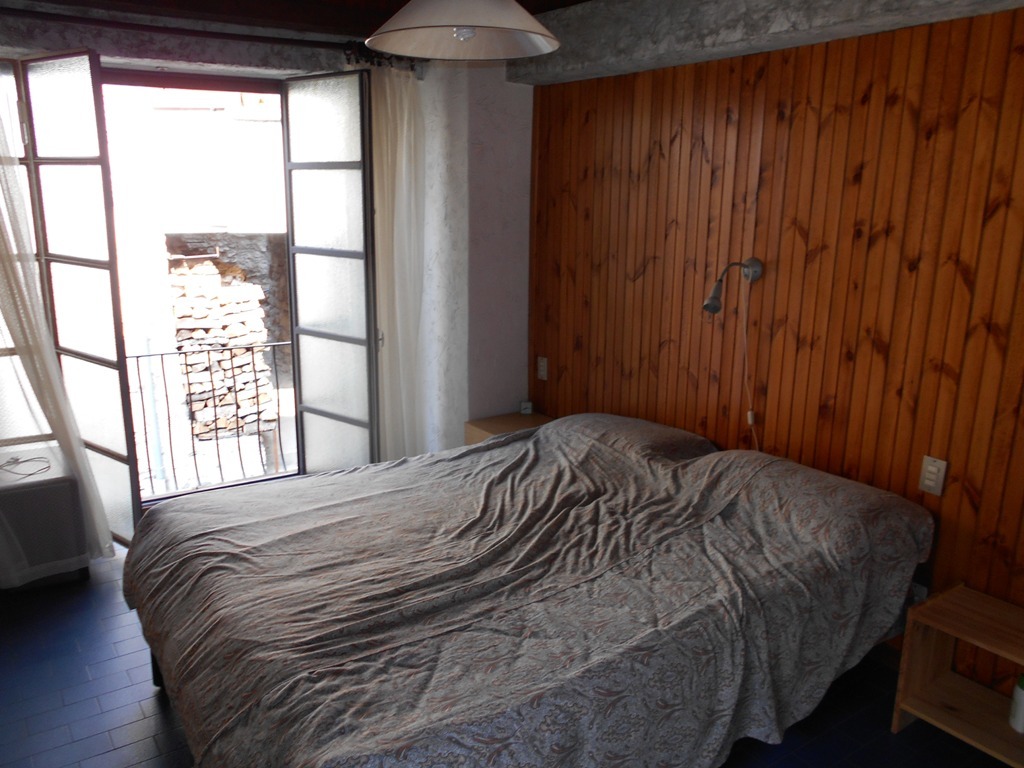 There is a full bedroom on the top floor & if you're thinking of it as a holiday rental in Italy prospect, with the interesting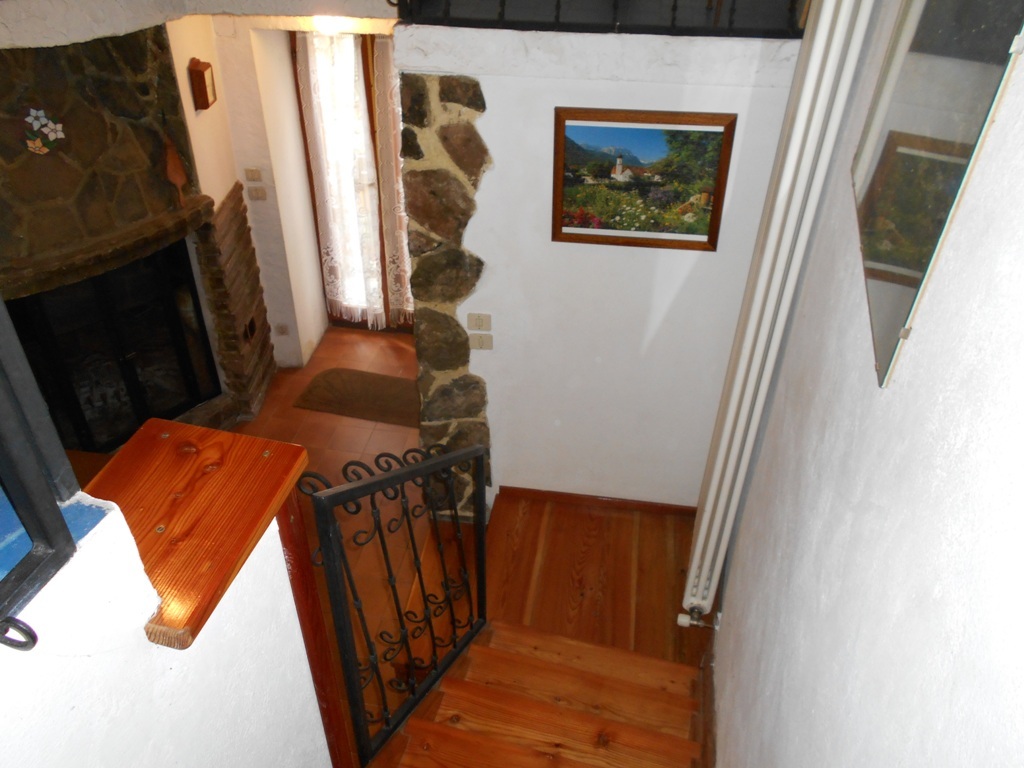 niches & the proper lounge on the first floor, this could possibly sleep 4-5, depending on the size of the humans.
The village itself is lively but calm & livable, resting on the shores of Lake Como, and is a popular destination for holiday makers. A simple attic room is fetching €700 per week in the high season in August in Nesso…. Not a bad way to earn a crust there. You could do a lot worse if you're thinking of buying a property in Italy!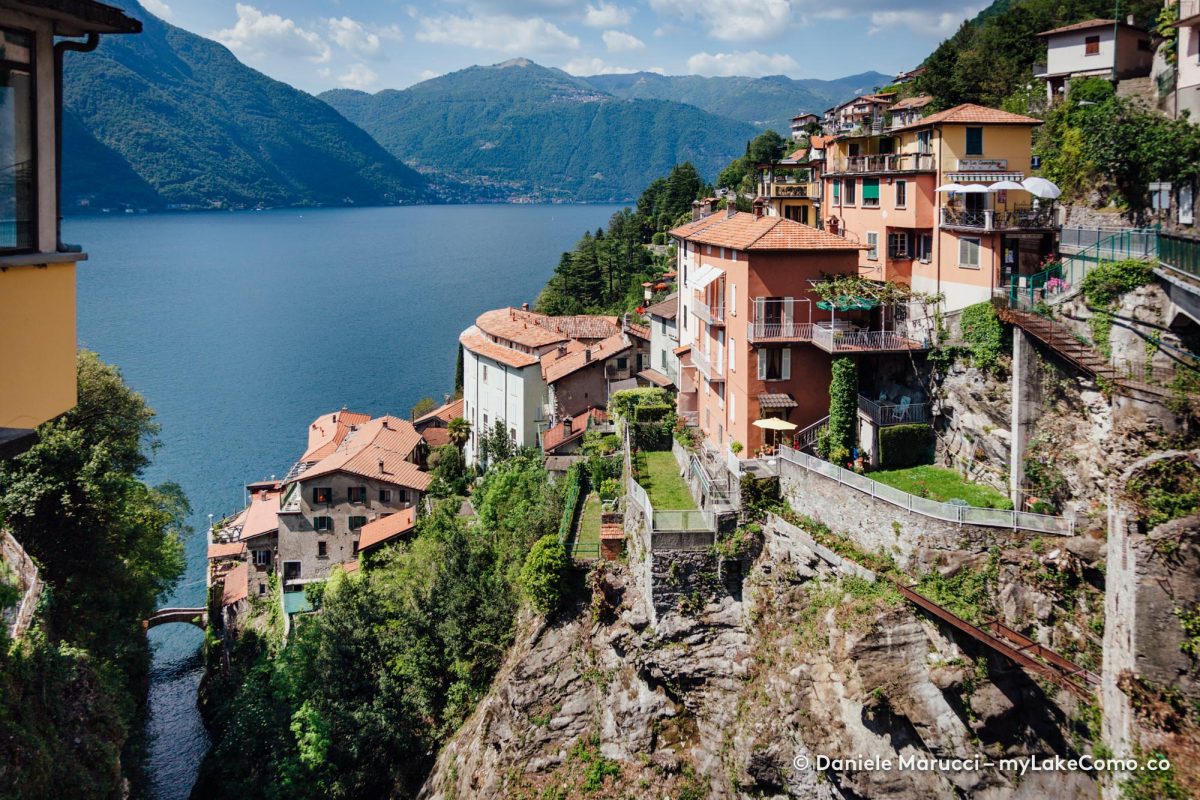 The village has all the necessary amenities such as grocery, shops, restaurants, bars, terraces & cafes. Nesso is just 20 minutes from the glories of Bellagio to complete your Italian immersion.
Nesso is a quaint village, with no artificial sophistication, but with a calm sense of just being in that moment.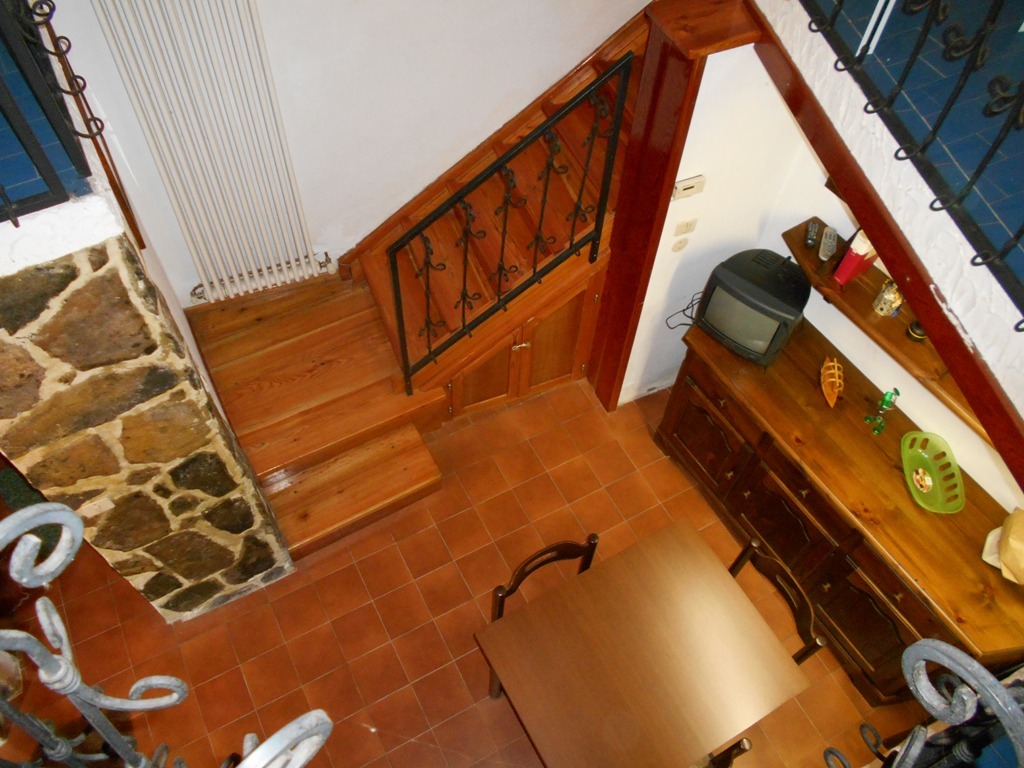 The house offers no parking, you'll have to park in the municipal & walk some steps. It's about an hour & 20 minutes to Milan & about 2 hours to Genoa, 4 hours to Nice & 3 hours to Venice, it's a superb location!
Nesso, a paradise for those seeking calm. Literally split in half by its famous gorge, Nesso is a picturesque village sitting on the banks of Lake Como.
While you're touring around Italy in search of your new casa, don't forget to visit a fabulous casino or two, to enjoy a few hands of poker or some slot machines!
This lovely little house for sale in Italy is charming, affordable & a delightful proposition for anyone seeking their retirement home in Italy, with serious income prospects.
For more photos & to contact the agency, click here & best of luck!