€49k Stunning little House for Sale in Tuscany — just a few minutes from the incredible, historic walled town of Monteriggioni.
Your future vacation home in Italy is in a small countryside hamlet just 15 minutes from the magnificence of all that is Monteriggioni. This little house dates back to the 1300's, even so, it's in excellent condition & habitable. Granted, it's not your grand luxury holiday home in Italy, but it's charming, compact & perfect to lock up & leave or as a brilliant little income earner via AirBnB for people seeking a romantic holiday in hillsides of #Tuscany. Nearby B & B's get over €100 per night in the high season.
With nature all around & spectacular hikes & walks just outside the door, it's an excellent location. It's a nice little house for sale in Tuscany &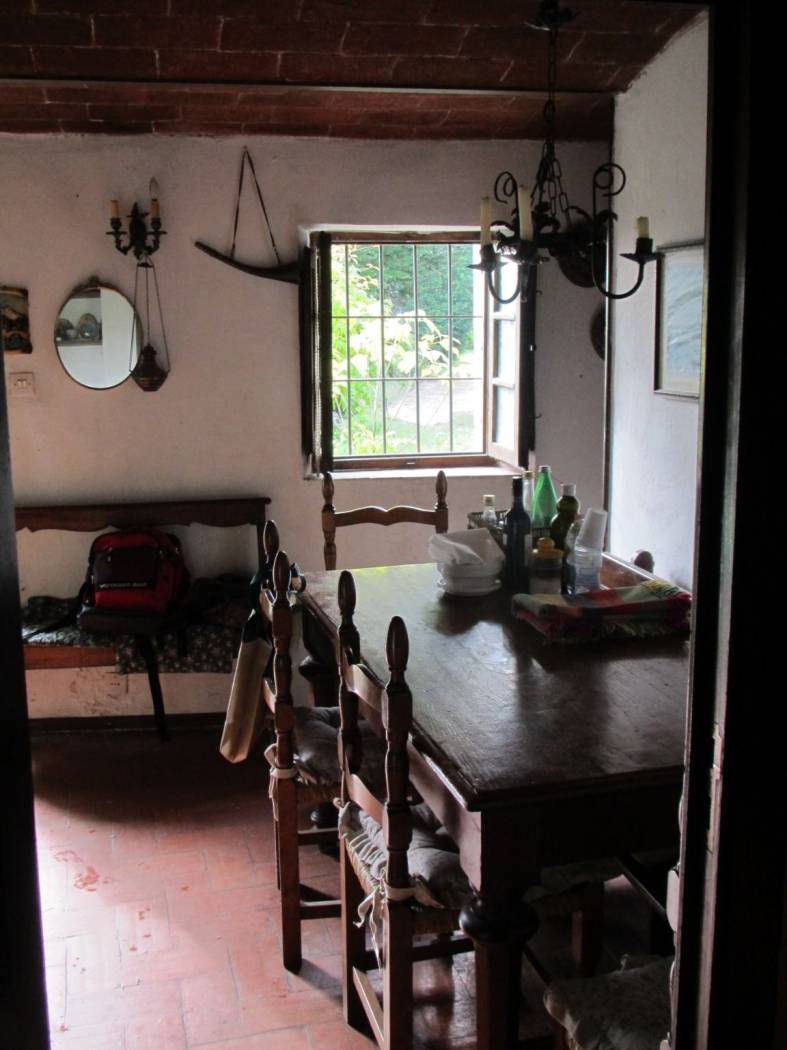 it ticks all our boxes for beamed ceilings, tile floors, big open windows & thick stone walls, but it's the location — less than an hour to #Florence & a few minutes to Monteriggioni that makes this just a little special.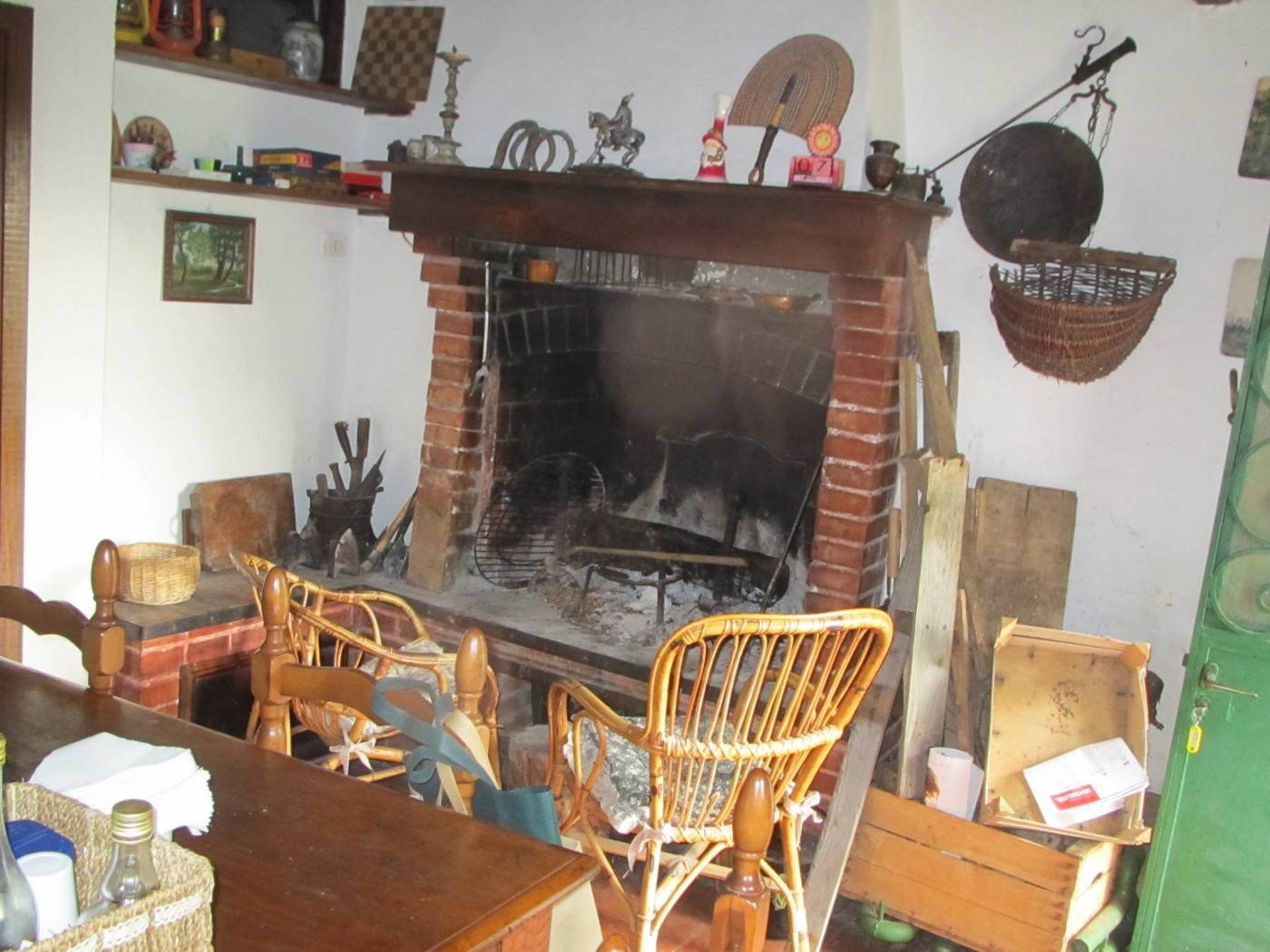 Frankly, right now, we'd start an offer at €30k — it's a small place, in good nick, but in a great countryside location. We'd brighten it up with perhaps more modern furnishings & rethink the layout at some point. It looks to be relatively habitable as it is. The kitchen is nominal at best & can certainly use your creative 'small house planning' techniques & the bathroom is rather a #rustico typical Italian but frankly not the worst we've seen.
It will benefit from the usual decluttering & your reorganization & there's a quaint fireplace that can use a magic touch & granted, it really is small, just under 30m²; it's the ground floor of this 2 story building on a quiet road, so it's easy to find. It's surrounded by vineyards & agriculture, there's bound to be some cows wandering around nearby, always a bonus.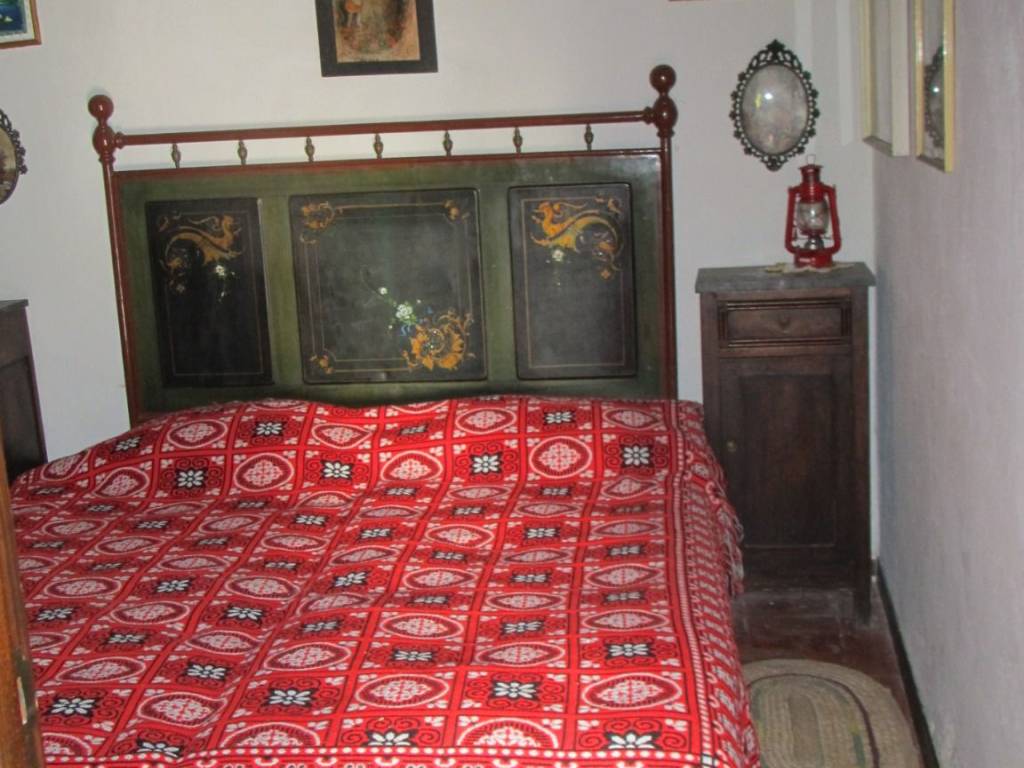 There's not much to say about the bedroom. There's the beamed ceilings  & a window, not to wax too poetic.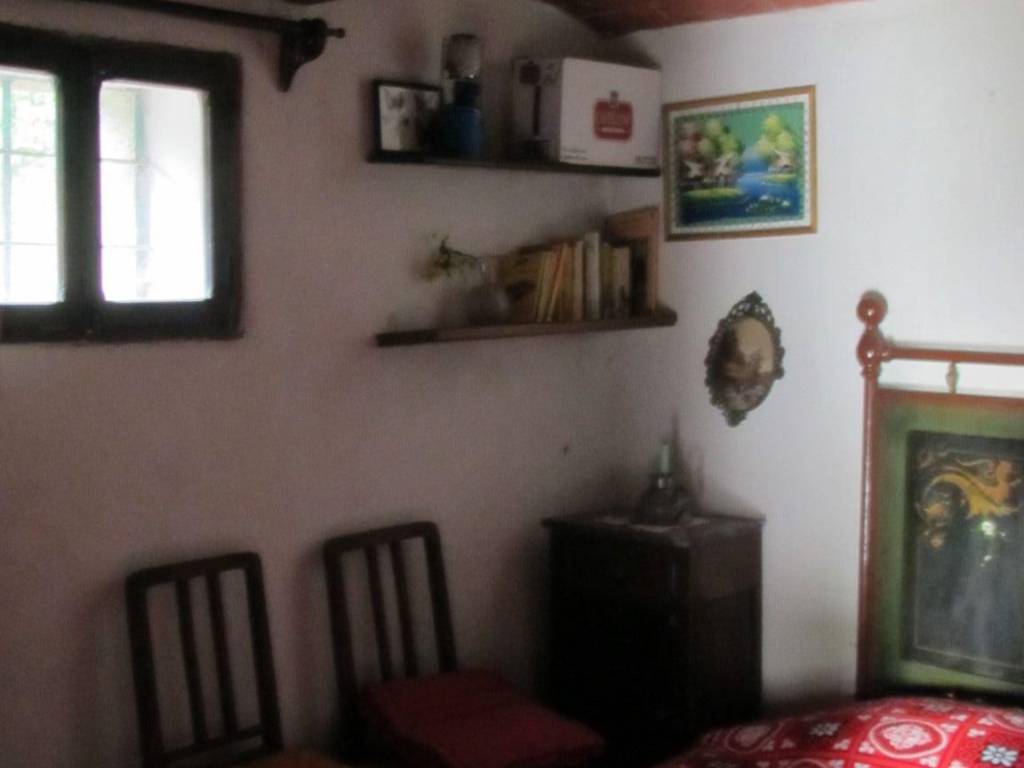 The bonus here is that you don't need to worry about the roof or structure itself & in its small size, low maintenance is a grand feature.
It's not hard to imagine sitting out on that sweet little bench sipping your Aperol on those hot summer nights though. Brighten up the windows with some geraniums!
The medieval walled town of Monteriggioni is famed for its wines, both white and red, which are produced in the vineyards around the castle, including Chianti Colli Senesi, Il Cigolino and Chianti Classico from the nearby town of Castellina in Chianti.
That town lies in the Chianti valley, a region that is known the world over for being the birthplace of Italy's most famous, and most tasty, wine.
All the popular wines from Monteriggioni are given Controlled and Guaranteed Designation of Origin (DOCG) status, certifying their authenticity as special products of the region. Wine tours are available around the numerous vineyards and wine cellars in the area, making it super popular with tourists, so the option of generating income from this little flat is very real.
Fattoria Castello di Monteriggioni: wine tours and wine tasting
Fattoria Il Colombaio: winery and farmhouse
Of course Tuscany is known for its verdant & dynamic landscapes, its ancient history, artistic legacies & its timeless influence on high culture. As the birthplace of the Italian Renaissance it is home since time began to many figures influential in the history of art and science & is the home of well-known museums such as the
Uffizi,
the
Galileo
&
the Pitti Palace.
At the heart of Tuscany is Florence, around which it seems all things great & glorious revolve, like the planets to the sun. Art, music, literature, textiles, marble, architecture, jewelry, wine, phenomenal food; thousand year old villages, historic dynastic families reaching back countless generations into history, such as the Medici, Corsini & Donati, not to mention the spectacular cities such as Siena, Lucca & Pisa… all worthy to note, to enjoy, to revel in, to live, to visit & to appreciate.
Some of the first questions you should have as you go about your search for that perfect vacation home in Italy should involve mortgages  & insurance.
As you think about your 'retire in Italy' dream home, here's a bit of info about Italian mortgages & insurance, worth having a look! "

And we're happy to affiliate with TransferWise as their reputation for reliable & low cost money transfers is excellent & highly recommended!
For more photos, information & contact details, on this property, click here & good luck!!!