€85k For This Stunning Stone Village House for Sale in France, Ste Fortunade, Correze 19. This stone tower has 4 bedrooms over several levels, along with an adjacent artist's atelier, according to the listing.

How perfect is this for your dream vacation home in France? And is this perfect for a holiday rental in France proposition? This could be an excellent investment property in France idea! And… it's so cool!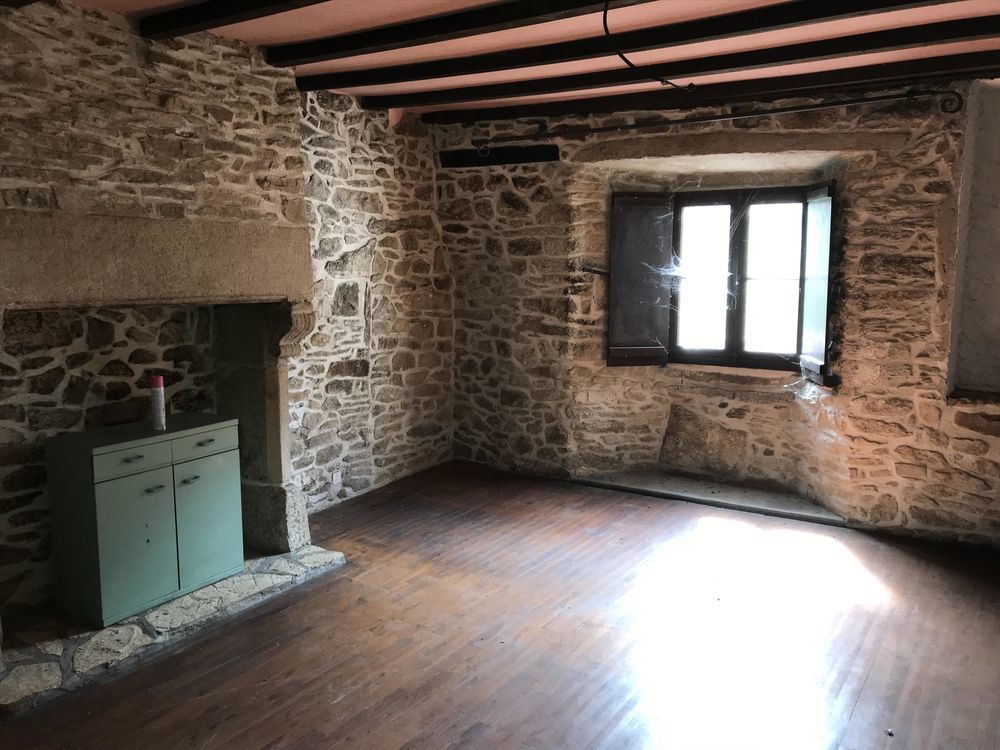 With about 180m² on a footprint of 140m², it's a generous size with large rooms, beamed ceilings & magnificent architectural details. The wood floors in some rooms…. stonework & details in others…. not to mention the massive fireplaces!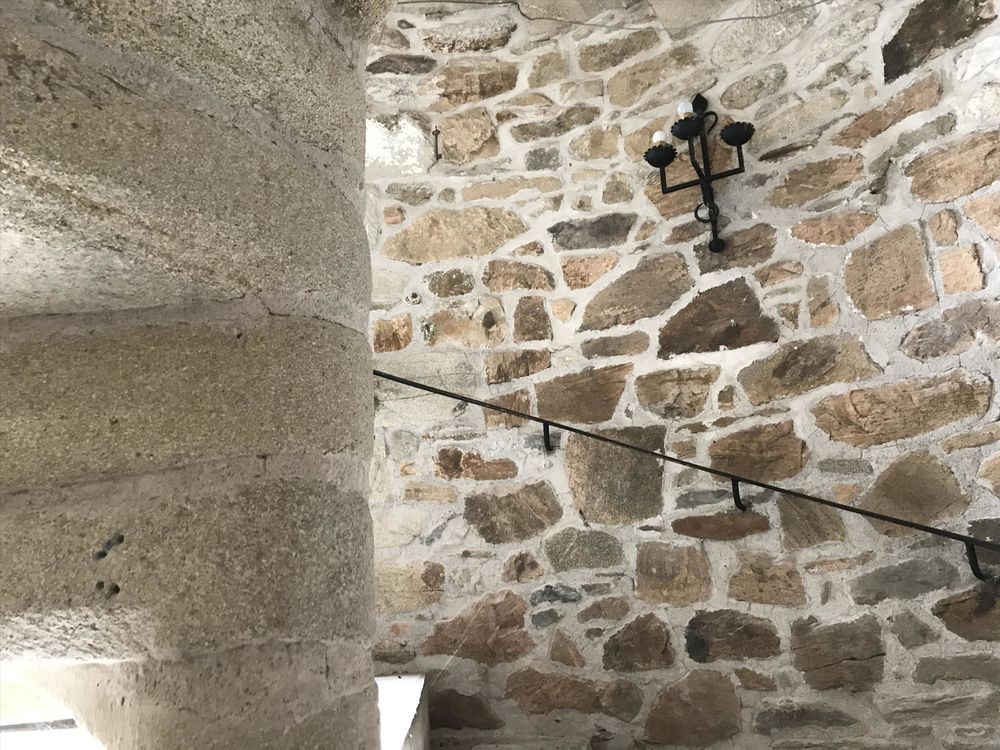 It has a decent kitchen space ready for your imagination & installation.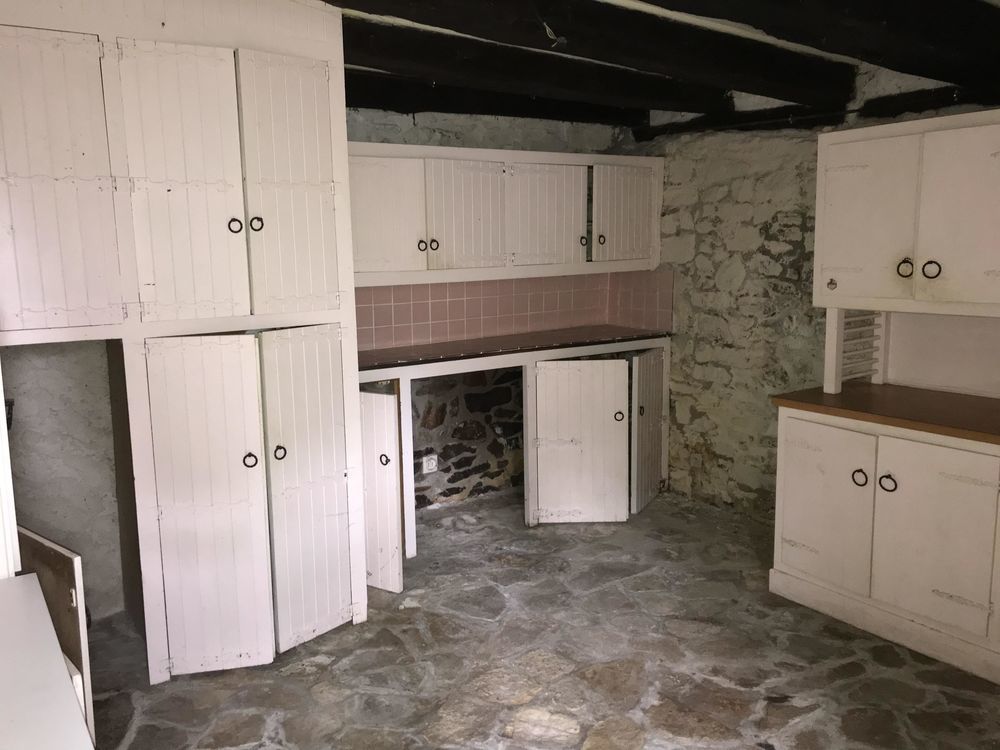 The bathroom is reasonable enough to get you started, nothing terribly frightening is obvious from the photos, but there will certainly be some remodelling & restoration to do in the future.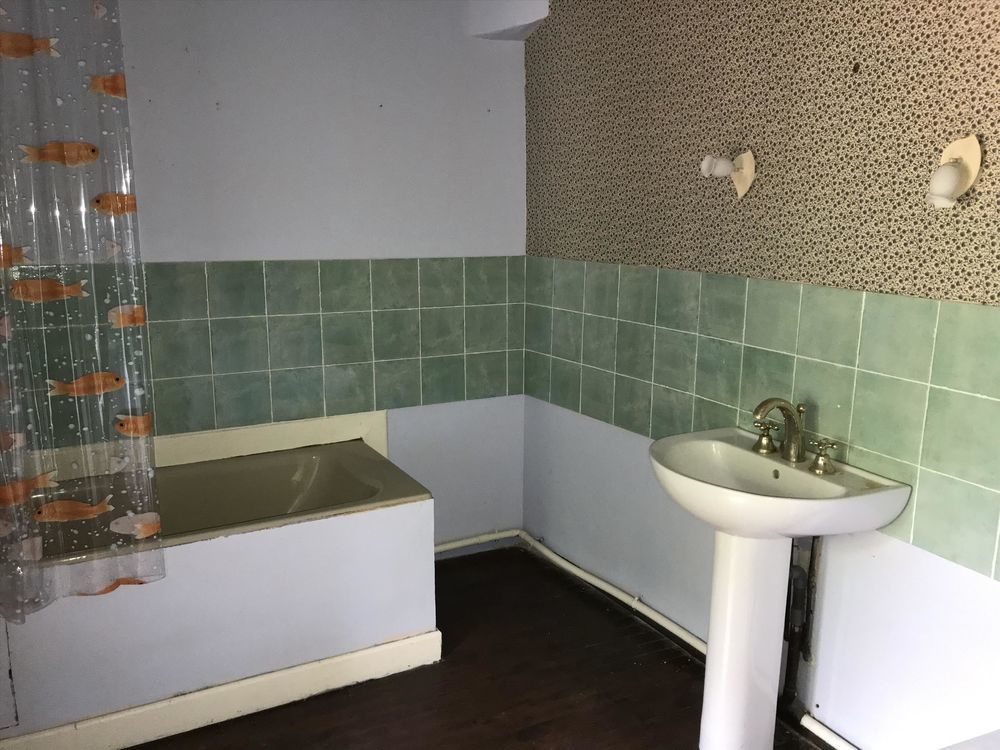 This is a beautiful, lively town with markets & all the necessary amenities, and this gorgeous place is right in the heart of it.
The house is on a charming & accessible pedestrian street, surrounded by other classic ancient stone architectural homes, literally in the shadow of the town's magnificent historic Chateau. This particular street was considered the 'posh' part of town.
This village certainly has some history to it, as Sainte-Fortunade takes its name from its patron saint whose traveling relics from Agen to Dijon stopped there in the 9th century. The village was called Saint-Martial-le-Noir before 894, when it changed its name following the arrival of the relics of Fortunade. So yeah, there's relics involved, and we appreciate that.
There's also the heckin' chateau, the Château de Sainte-Fortunade, built on the promontory of an old feudal motte clearly visible from the lane of "Barry-Bas". This 15th century castle, was modified in the 19th century, and the first lords were the Knights of Tulle. The Foucher, another house of chivalry, settled in the 13th century in Sainte-Fortunade and shared the seigneury with the Tulle. The 15th century modifications added the rectangular wing flanked by two watchtowers as well as the tower which encases the spiral staircase, with low steps, allowing a pack animal to climb them.
The interior of the castle was restored in the 18th and 19th centuries, retaining monumental rooms with French ceilings and majestic volumes. The 19th century marble fireplaces with carved coats of arms hide and replace those of previous centuries.
The territory of the municipality was a place of passage from before the Neolithic era then in the Bronze Age and the Iron Age as evidenced by the very old proto-historical road joining Armorica to the Mediterranean.
Fortunately, this town has survived & thrived through the centuries, and enjoys a lively life with a number of pubs, bars & cafes, as well as the weekly open air markets.
This is an active village, with events throughout the year and the Mairie is housed in the castle itself.
How easy is it to buy property in France as a foreigner?
Check out our comprehensive article on 'how to buy property in France as a foreigner", for more information. There are currently no restrictions on foreigners buying property in France, however, you may find the process a bit more difficult as a non-resident. This is France, and that means a lot of paperwork and due diligence.
If you're working with a real estate agent, the process is likely to be relatively straightforward. But you'll still need to make sure you read up on what taxes you'll need to pay, and any visas needed so you can live in your new French home once you've bought it. Thankfully, in this digital & social networking age, you can prepare yourselves in advance with the wonderful, thorough and diverse social media groups & websites that now exist and are proliferating on the web. 
To get a head start on the details of moving to, living and buying a property in France, be sure to check out our page with many helpful links to websites & Facebook pages dedicated to precisely those topics. 
Whether you're seeking knowledge & info about literally, how to buy a property in France, or you need to know about taxation, or you're needing information on securing & using your Carte Vitale, we've got the links, so check them out.
Buying property in France after Brexit
Even though the UK has now officially left the EU, as a UK citizen, you'll still have the right to buy property in France as a non-EU citizen. You can even rent it out if you want to.
However, you will now need to make sure you have a long-stay visa if you plan to stay in France for more than 90 days at a time.
Can I buy property in France and get residency?
Unlike some other countries, France doesn't have a 'Golden Visa' or other investment scheme for property purchases. This means that for UK citizens post-Brexit, although there aren't restrictions on foreigners buying property, you'll now need to go through the same process as any other non-EU citizen to get a visa to live in France – and then to apply for permanent residency if you're eligible.
Ready to Buy that Dream Home for sale in France? It's all about the money, money, money…
Check out our links for general information on mortgages & insurance, and don't forget that you'll have to move your money between countries. 
For the consistently best rates & lowest transfer fees, we highly recommend Wise (formerly known as TransferWise) to move your funds safely & efficiently across borders.
Millions of happy customers can't be wrong! Have a look at their excellent rates & wide range of services for banking and moving your money abroad so you can securely & confidently buy that property or dream house you've been looking for!
Here is the link to the agency listing with more information, photos & contact details. We always recommend calling, not emailing, until you reach someone directly.