Limoges Just Might Be the Best City to Retire in France!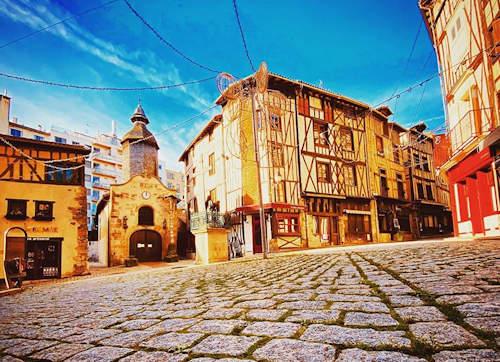 As often happens with surveys and articles, when they encounter a pretty town or city where there isn't too much going on or where there is a declining younger population, they think, "right this place is perfect for retired people. They can get dressed-up in their beige clothes, shuffle around the town, play golf as much as they want and stare out of the window".
But in reality, all the retired people in France are busier now more than when they were working. Very few retirees will describe the highlight of their week as a trip to the golf club. They are out and about visiting places, going on gruelling cycling routes, running Cancer support groups, getting involved in Environmental campaigns. Also a lot of them are still working running part-time businesses to support their pensions. Drop them in the middle of the Haute-Garonne or the Arriege and they would go stir-crazy within a few months.
There are generally 4 things to look for in a good retirement destination:
affordable housing to enable a down-sizing in property values (but not necessarily the space)
good transport links to enable visits back to see family (and have them over to stay)
a good range of things to do and places to visit – festivals, markets, great countryside, museums, art galleries
an environment that promotes an outdoor life – so decent climate, clean air, plenty of green spaces and squares, cycle lanes, a cafe culture, etc
Yes hospitals and heath care is important, but that only applies if someone gets sick and hopefully people will live a long, healthy retirement. Plus, in France good healthcare is pretty much a given. Many articles on retirement destinations in France mention the high density of ex-Pats as an attraction (for Dordogne, Normandy, Charente), which may or may not be exactly what you're looking for…. That being said, integration can be easier within a community of other like-minded expats.
Finally, although affordable property prices is one important factor, it should not be the sole decision point. After all, if we just wanted to find the cheapest property prices we would all be off to the Tarn department. There is a good reason why property in some locations is really cheap. It is either because there is little to actually 'do' in the more remote locations, or the population is dwindling, and possibly, hard as it is to believe, it may not actually be a very nice place. It's very important to weigh many factors & balance affordability with adjusting your property wish list criteria.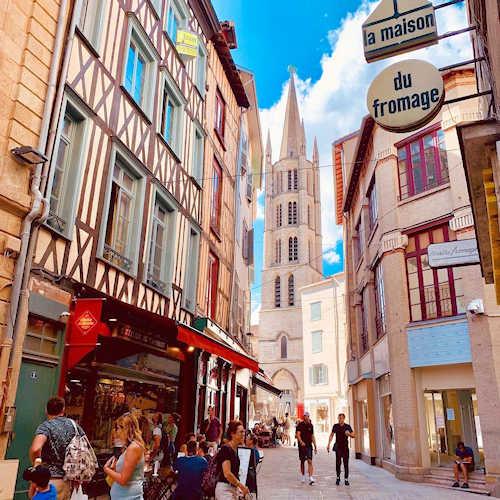 Bearing all that in mind, it seems that the city of Limoges as the best retirement destination in France. Other considerations for contenders are the following, with provisos;
Bordeaux – too expensive
Dordogne – too boring
The Languedoc – great climate, good range of things to do, outdoor living, but it is no longer as cheap as it once was
Pau – a lot of the surveys promote the city as a retirement destination, but it's very passive and a bit ordinary.
The city of Limoges is located in the Limousin region of Central France. It featured at #4 on the Top 10 list of best cities to live in France, it also scored highly in terms of quality of life on the Association Villes et Villages in-depth research (coming in at the 22nd best French town).
L'Express magazine nominated Limoges as a great place to live in France because it offers:
". . . a peaceful living environment with the purest air quality in France, it is a lively university town and there is a rich and varied theatre and musical cultural programme . . ."
With just 208,000 inhabitants, Limoges is a small city, the 28th largest in France. Around a third of the population is under 30 years old.
Throughout its history, Limoges has been known for producing ceramics and some of the finest & most prestigious porcelain in the world for centuries, as well as oak barrels (used for storing Cognac), both of which made the city very wealthy. These vases are worth around €75,000.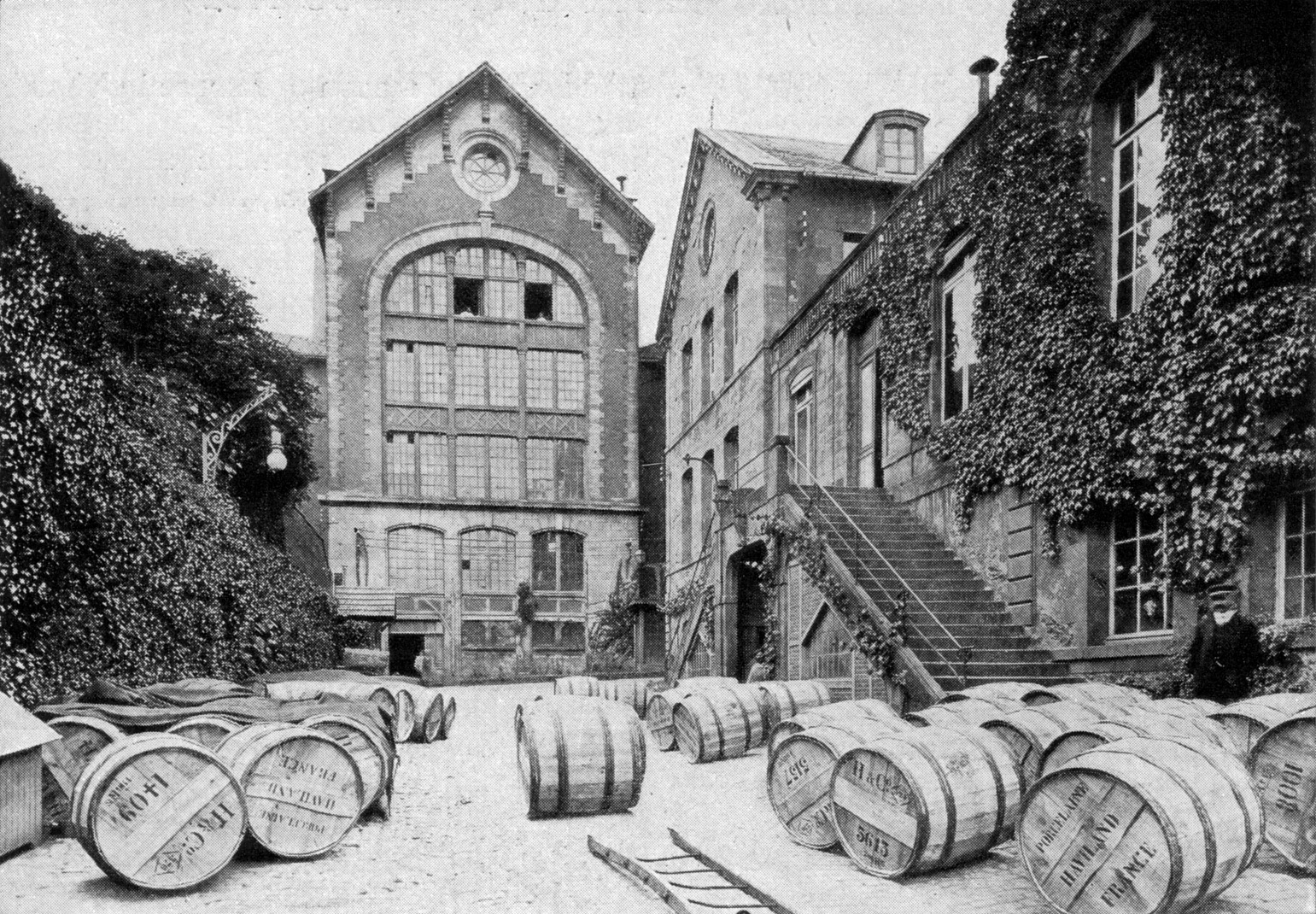 Limoges is home to some of France's largest companies, including Legrand (electrical component manufacturer), Renault Trucks, Valeo, Schneider Electric and Haviland (a manufacturer of luxury porcelain goods, which draws on the city's long association with the Porcelain & Ceramics industry). The rate of unemployment in Limoges is below the national average (7.10% in 2020)
Ready to Buy that Dream Home for sale in France? It's all about the money, money, money…

Check out our links for general information on mortgages & insurance, and don't forget that you'll have to move your money between countries. 

For the consistently best rates & lowest transfer fees, we highly recommend Wise (formerly known as TransferWise) to move your funds safely & efficiently across borders.

Millions of happy customers can't be wrong! Have a look at their excellent rates & wide range of services for banking and moving your money abroad so you can securely & confidently buy that property or dream house you've been looking for!
Limoges has a very famous basketball team (CPS Limoges), who play at the futuresque looking Stade de Beaublanc. They are the only French team who have won the European Basketball League. The city also has a decent Handball team and a not very good football team.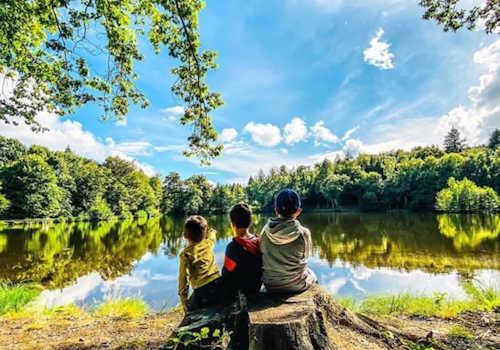 The climate in Limoges is pretty decent. It gets warm in the summer, but not baking hot (a nice 24°C/75°F). In the winter, it rarely drops below zero, with day time temperatures around 7°C/48°F. The only downside is that the winter months can be wet, especially in November.
Limoges is definitely an affordable place to live. In 2021, apartments in Limoges cost an average of €1,160 per square meter and the average sale price for houses was only €156,000.
In terms of travel, Limoges has a TGV railway (with direct connections to Paris and Toulouse). The A20 motorway connects Limoges with Orléans and Paris to the north, and Cahors, Montauban and Toulouse to the south. Limoges has its own airport, with regular flights to the UK (Bristol, Stansted, Manchester, Leeds-Bradford and Nottingham). Some seasonal flights are available to Portugal, Croatia, Majorca and Malta. In the centre of Limoges there is a quite well-developed public transport network (including one of the few remaining trolleybuses in France).
The area around Limoges is great for visiting grandchildren and relatives.  In addition to the fantastic Futuroscope theme park located close to nearby Poitiers, you also have a good aquarium, the Reynou safari park, the Limousine Park, which is fantastic for families & kids, as are the huge indoor pools at L'Aquapolis.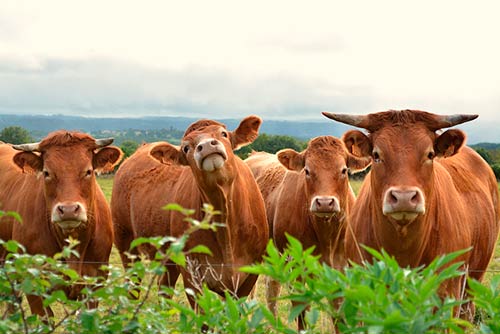 The surrounding Limousin region is basically cow country featuring the famous brown Limousine cow breed. The countryside is dominated by woodlands, pastures and rocky plateau and cows. Lots and lots of pretty brown French Cows.
The Michelin travel guide summarises the best features of Limoges;
" . . . it is a lively city, dotted with attractive boutiques which you can explore as you stroll through the streets and along the banks of the river Vienne . . ."