Non-Italian residents are allowed to get a mortgage to buy a house in Italy.
Many Italian banks offer mortgages to non-residents who want to buy and/or refurbish an Italian property.
After the 2007/2008 global financial crisis Italian bank policies for mortgages to non-Italians got stricter. However, recently several Italian financial institutions set up some options to do business again in this area. They might lend up to 50-60% of property value.
The standard rule at this time is that only properties valued over €100,000 whether they're habitable or not, can be mortgaged, so for the purposes of our website, cash in hand or having the seller carry the mortgage is the  best practice. Things are definitely subject to variation, especially in the 'buy a house in Italy for €1 schemes that are becoming ever more popular.
An Italian mortgage loan to a non Italian resident might be granted in euros or in a foreign currency. Buyers can also often source a loan in their home country, such as the UK to
buy an Italian property
.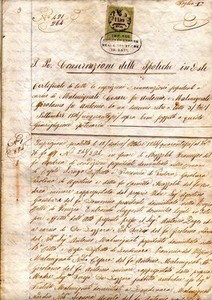 When planning to apply for a mortgage you shall consider the involved costs such as, for example, mortgage application fee, broker fee, mortgage taxes, appraisal, notary fees, home insurance and interpreter fees, if the borrower does not speak Italian. Keep in mind that for the time being, only properties that are habitable and accessible can be mortgaged. For non-residents who wish to obtain a mortgage in Italy, usually the most you can borrow is about 50-60% LTV.
Mortgage approval success chances, evaluation parameters, loan amount, timing and cost depend on several factors, such as applicant's nationality, domicile, personal conditions (e.g., employment and financial status) and property conditions. A mortgage broker can help you select the financial institution that best fits your specific case circumstances and needs.
Once you file an Italian mortgage application to buy an Italian property, it takes eight to ten weeks to complete the process and receive the loan amount. If getting the mortgage is a contingency for you to proceed with the purchase, get a mortgage pre-approval before you commit to the property investment. The Italian mortgage process involves the following steps:
1) Personal solvency check: bank review of your personal financial information and property information – a day or two;
2) Pre-approval mortgage application: preparation, submission and pre-approval outcome – three days to two weeks;
3) Property compliance check: a surveyor (appraiser) appointed by the bank inspects the property and issues a compliance and evaluation report for the bank – two to three weeks;
4) Title check: a notary appointed by the borrower reviews the property title and issues a title check report for the bank – one to two weeks;
5) Final Mortgage Approval: subject to satisfactory solvency check, property compliance check and title check by the notary, the bank issues a formal mortgage approval – one to two weeks;
6) Funds release: After mortgage approval, bank and borrower agree on a signing date. In a mortgage loan asked for a property purchase, the borrower signs the purchase contract and the mortgage contract in front of the same notary within the same notary signing session. Depending on the policy of the mortgage institution, they might release the mortgage funds at signing or upon confirmation (from the notary) of title transfer registration in the Public Land Register (Register of Deeds), which might take two to four weeks after completion.
As a condition to complete the mortgage process the bank will likely insist that you open an Italian bank account with them to set up automatic mortgage payments. Since this is not a legal requirement, you might be able to discuss options with them, such as using an Italian bank account you already have or are planning to open with another bank, or make direct payments to the bank through your home country bank account.
Also, recently some banks ask that the borrower is physically present at final signing but if this is not possible for you, it's not unusual for the banks to allow the use of a proxy with Power of Attorney. Be sure to ask for the applicable signing policies when selecting the preferred mortgage institution.
An interesting approach to the mortgage process is that you can save on time and costs if the owner already has a mortgage on the property.
(While you're touring around Italy in search of your new casa, don't forget to visit a fabulous casino or two, to enjoy a few hands of poker or some slot machines!)
If you are happy with the terms of the existing mortgage you might be able to undertake (assume the mortgage) at no cost and no fee. This might be a very interesting opportunity for some buyers. For example, if you assume an existing loan of EUR 50,000 loan, you would save approximately EUR 5,000 compared to getting the same loan through a standard mortgage application process. It's worth your while to ask about the state of the property, whether it's under mortgage or free of debt.
You must also be sure to take on a good property insurance policy, so have a read through here for more information on this important topic.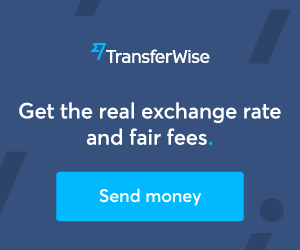 We are pleased to recommend TransferWise for all your international money transfer & banking needs. With the latest in technology security & efficiency, TransferWise is becoming the global leader in offering safe & affordable methods to move money across borders at the best rates.